Paragon and Airfox tokens see sharp rise in prices following SEC enforcement
Recently, the Securities and Exchange Commission (SEC) took action against the two ICO's that sold digital tokens in initial coin offerings (ICOs). In the SEC press release, the Commission stated "These are the Commission's first cases imposing civil penalties solely for ICO securities offering registration violations. Both companies have agreed to return funds to harmed investors, register the tokens as securities, file periodic reports with the Commission, and pay penalties."
Since the recent action taken by the SEC against Airfox ($AIR) and Paragon ($PRG), both coins have surged in price.
The surge in price would come as a huge surprise considering the overall market is mostly in red with just 7 of the top 100 coins seeing green.
Recap: SEC strikes again, 2 firms conducting illegal ICOs to pay $250K fine
$AIR sees a gain of 44% over the past 24 hours while $PRG saw 17.21% following several days of green which has seen $PRG climb 60% since the SEC fine.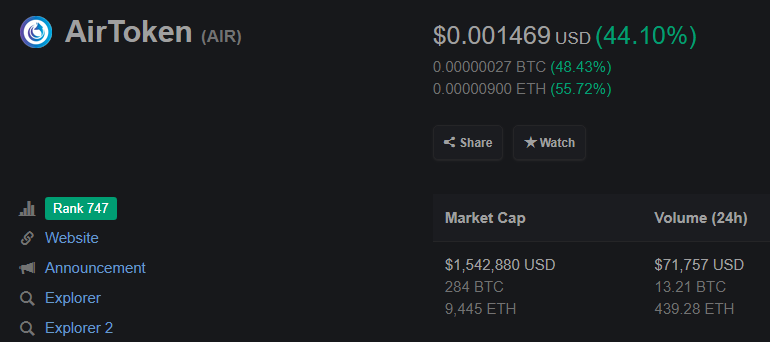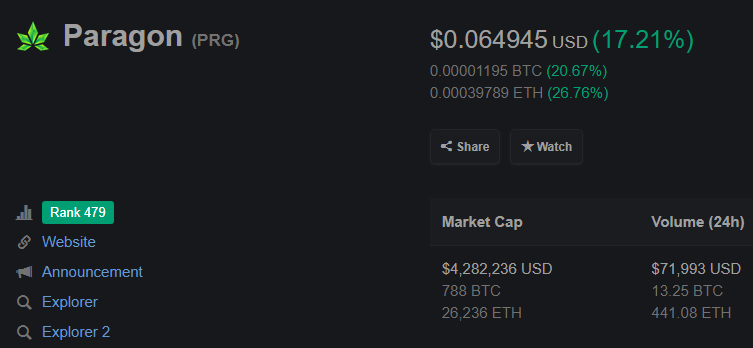 The rise in price could very well be attributed to investors re-buying their sold off coins to try and claim back damages as stipulated by the SEC below


Investors could be looking to sell back their tokens for at least break even after both ICO's saw losses of over 94% in token value since the ICOs concluded.
It is highly unlikely that the SEC will be halting its investigations into non-compliant ICOs anytime soon. Investors can probably expect more announcements to be made regarding unlawful ICO practices in the future.