Google deletes malicious apps and fake crypto wallets from PlayStore
Google deleted 1 crypto phishing app and 3 fake crypto wallets from PlayStore.
Google shows that they're not giving up the war against hackers and cryptojackers. The giant tech company just deleted 4 fake crypto apps from PlayStore recently, after a malware analyst, Lukas Stefanko made a report about them.
Among the reported apps was MetaMask, which Stefanko categorized as phishing app that requests users private key and wallet password upon launching.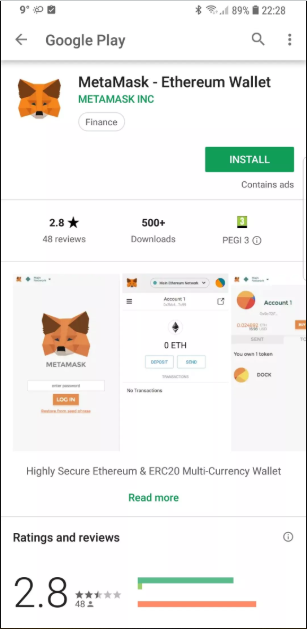 The remaining of the deleted apps were fake wallets, that aim to steal users' digital assets by tricking them to send their funds to addresses owned by the app creators.
These apps were taken down by Google soon after they received a report from Stefanko. While the speedy response Google showed towards such cases is a bit "relieving", Stefanko also found out other concerning facts that is beyond what the tech company can do to protect their users.
According to Stefanko, it doesn't take any programming skills at all to create such malicious apps, in fact, the fake wallets were created using "drag-n-drop app builder service without any coding knowledge required".
This means, literally anyone can develop many apps like these easily, put them on PlayStore, and while "waiting" for Google to take them down, they could expect some "benefits" from lay users.
Read more:
Brazilian devs warn of fake SimplEOS wallet on Google Play
Google Play app found stealing users crypto exchange login details
Google Play contains many phony mining apps claim to mine unmineable cryptos