Craig Wright thinks ETH no longer has use cases, XRP should be taken down by SEC
Craig Wright thinks Ethereum doesn't have any use cases and that XRP should be taken down by the Securities and Exchange Commission (SEC) for being an illegal unregistered security platform.
Craig Wright aka Faketoshi is definitely not the type of person who likes making friends. The controversial figure behind BCHSV just tweeted a comment about Ethereum saying that "any use cases for ETH no longer exists", which is something he's been "trying to say for years".
The tweet is related to the recent actions of the SEC that ordered 2 crypto startups to pay $250,000 fine for conducting ICOs without prior registration.
He went on by saying that XRP is another "illegal unregistered security platform" that the SEC should target next.
Any use-case for ETH no longer exists following the confirmation by the @SEC_News on ICOs. All as I have been trying to say for years.

Next target, XRP. Another illegal unregistered security platform to take down.

— Dr Craig S Wright (@ProfFaustus) November 17, 2018
His tweet received many responses, with most of them are defending XRP and showing disagreement towards his statement, particularly that mentioned XRP as security.
"Anarchist, I'm fine with you having a vision and want your vision to succeed but to make the whole world burn, to spread lies, to become what u started of fighting against urselves is just sad! XRP is clearly not a security. You prove it within the utility of the token," said someone named Rippler.
Another person said, "I think Prof Fistanus doesn't have a clue about the definition of a security in crypto space. Let me educate him once. 1. Ripple never had an ICO, 2. The xrp ledger is highly decentralized, 3. Xrpl works independent from Ripple. The ledger continues to function if ripple is gone."
But, the most interesting and somewhat hilarious comment came from someone who compared Wright with the governor on The Walking Dead TV series. "The guy just seems evil," the guy tweeted.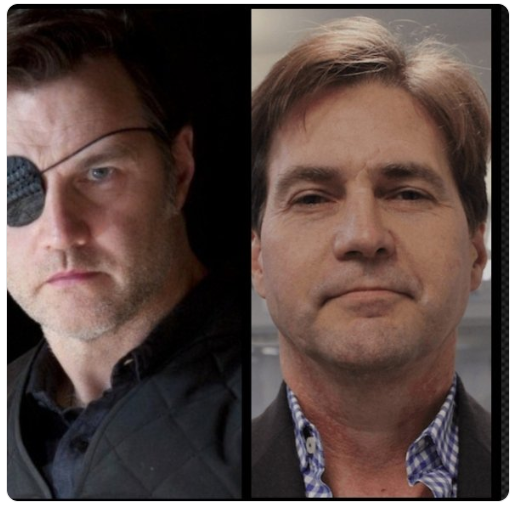 Despite all the rebuttals, Wright sticks to his opinion, by responding to some of them. In one of his responses, he said, "1. Howey test is a definite. 2. Who cares how long a non-securities layer spent anywhere. XRP is a security."