BCHABC struggling to maintain lead over BCHSV in hash power
Earlier Chepicap reported that Bitcoin Cash SV was catching up to ABC based upon price. Well now the price of ABC has pulled aways again, however there is another metric at risk, namely the hash rate. At the time of this writing, BCHSV has nearly closed the gap on hash rate according to Coin Dance.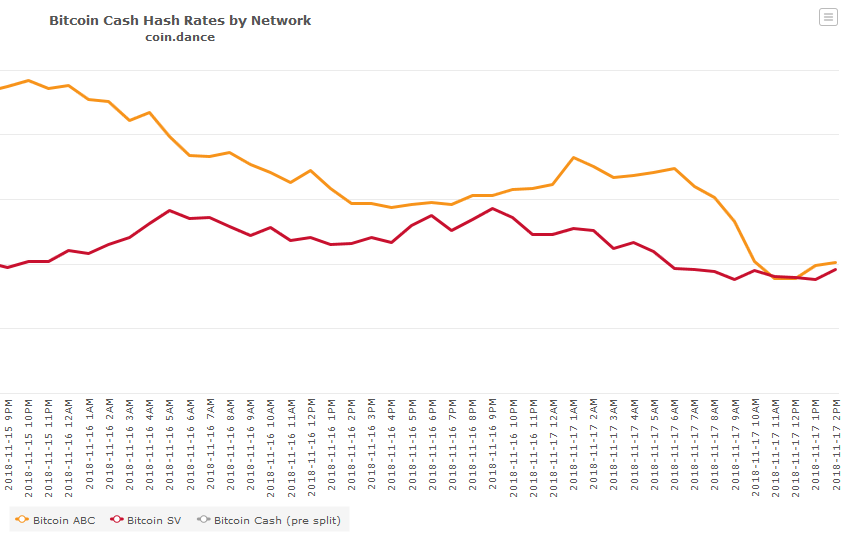 Though the prices are now about $140 apart on Poloniex (BCHABC $249.07, BCHSV $112.09), it appears SV is quickly catching up to ABC in terms of hashing power.
This does fit with the many predictions that this hash war had a long way to go. Considering Roger Ver had to hijack his own pool's hash power in order to get an early lead, this could point to the fulfillment of the idea that ABC cannot sustain a lead forever.
In any event, the coming hours could be crucial as this war moves forward. Make sure to stay right here with Chepicap for all your post fork news.