Lagarde: "The state could supply money to the digital economy"
Speaking in the Singapore Fintech festival, the IMF managing director referred to cryptocurrencies and proposed a new governmental approach to the sector.
The IMF seems to be confirming a shift of their views. From the early May concerns about money laundering and financial stability, to more optimistic calls for regulation in recent weeks, the last statements of Lagarde could very well be her most positive comments ever about the crypto space:
"For their part, cryptocurrencies seek to anchor trust in technology. So long as they are transparent—and if you are tech savvy—you might trust their services."
The head of the IMF considers this is the time for central banks to step in and issue a new digital form of money, in the form of token or account based currencies, which would constitute a liability of the state, much like cash today. She introduced an IMF Staff Discussion Note, a type of document showcasing policy-related analysis and research being carried by the organization, entitled "Casting Light on Central Bank Digital Currency".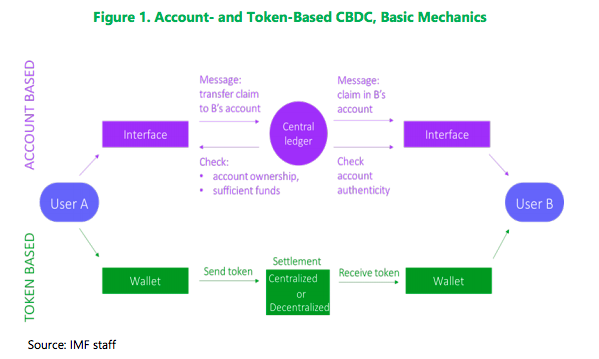 Lagarde went on to state that various central banks around the world are considering the idea, such as in the case of Canada, China, Sweden and Uruguay. Amongst the advantages of the new proposed currency, she cited financial inclusion, security and consumer protection, and privacy in payments.
It remains to be seen if Lagarde's vision will be implemented, but witnessing the sharp shift in the approach of the institution she runs towards crypto, it seems appropriate to steal a quote from her intervention in Singapore: "Change is the only constant".
Read more: "Crypto should not be dismissed" says IMF chief; IMF: Cryptocurrency will not impact upon financial stability… Yet