Anonymous hacker sued for $5.5 million by Bitmain
Mining giant Bitmain has filed a lawsuit against an unknown hacker for allegedly stealing $5.5 million worth of cryptocurrency from Bitmain's Binance account.
'John Doe' as the hacker is referred, allegedly compromised Bitmians Binance account and used Bitcoin (BTC) stored within to inflate the price of Decentraland (MANA). The Lawsuit states that Doe then traded between BTC and MANA, and subsequently transferred the 617 BTC from the Binance exchange onto a digital wallet kept on Bittrex.
It is said that the reason for targeting MANA was because Doe was already holding around 2.3 million MANA on a personal account on Bittrex, The lawsuit states that Doe bought MANA with BTC "far above the going market rate.", in order to artificially increase the price.
The hack happened on the 22nd April 2018, when BTC was trading at around $8,935 (ah, the better days…). Decentaland charts around April show a specific spike around that time as the inordinate amount of BTC flowed into the cryptocurrency: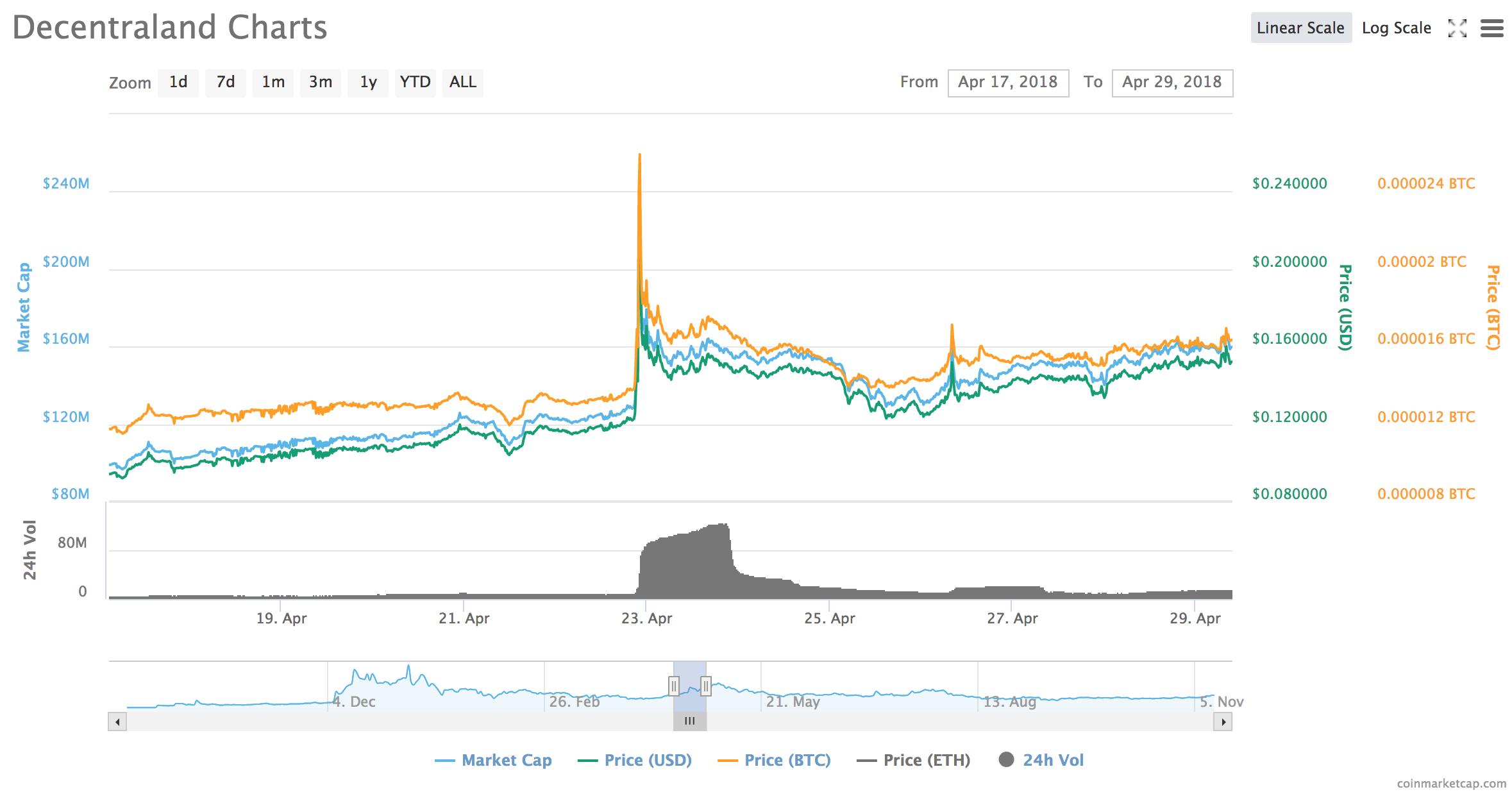 Perhaps it's about time someone told Bitmain about cold storage...