Canada-based crypto mining company, Hut8, reports $13.5 million revenue in Q3
Hut 8 Mining Corp, the world's largest public cryptocurrency mining company by operating capacity and market capitalization, with headquarters in Toronto Canada, reported a record revenue of $13.5 million in Q3 2018.
The report states that Hut 8 was able to reach record revenues in 2018, with $13.5 million for Q3, and totalling more than $27 million for the first nine months in 2018.
The report further shows that the profit margins from mining operations in Q3 amounted to $7 million, which represents a mining profit margin of 51%.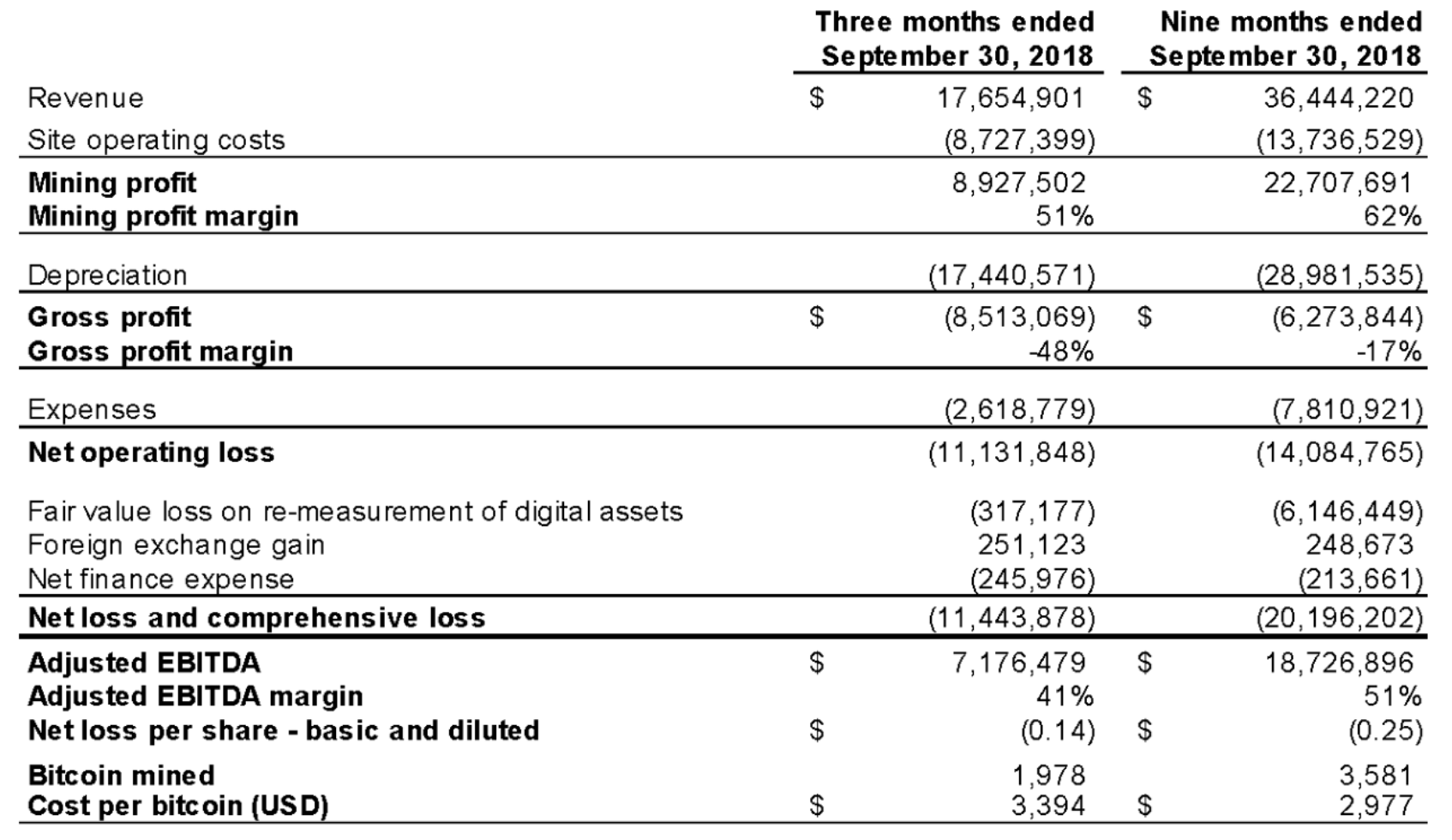 It was the first quarter where Hut 8 included the impact of mining operations at the CMH facility, a crypto mining facility in Medicine hats, which included 40 BlockBoxes beginning in July 2018, and an additional 16 BlockBoxes in September 2018.
This led to the largest profit increase for a single quarter and a 126% increase from the prior quarter revenue of $5.2 million.
Andrew Kiguel, Chief Executive Officer of Hut 8. said that his summer, a record-setting heat wave in the province of Alberta, resulted in increased electricity costs during certain periods.
'The result was increased electricity costs at the Drumheller site by approximately $0.01 per Kilowatt hour on average. We are actively managing our exposure to market prices through a number of different means. Despite this, Hut 8 achieved record revenue for Q3 and strong overall margins.'
The company expects to work more efficiently in the coming winter, which should make the profits next quarter even bigger than in Q3.
Since beginning its mining operations in December 2017, Hut 8 has mined more than 4,200 bitcoin.
Today we announced our financial results for the third quarter ended September 30, 2018 ("Q3 2018"). Follow the link to view the financial results and read our full press release: https://t.co/5iWfj8eB4Y pic.twitter.com/dOTB0kj6gN

— Hut 8 Mining (@Hut8Mining) November 8, 2018