Crypto mining company may have found a renewable way to mine Bitcoin
It's long been known that Bitcoin mining can take a toll on the environment. Northern Bitcoin, however, may have found a way to mine crypto without melting the planet, Forbes reports.
Northern Bitcoin has begun mining their Bitcoin and other cryptocurrencies deep within an old Norwegian metal mine. The company claims that the move has had a significant impact on cutting the price and energy costs of their crypto mining operations.
According to blockchain and crypto research group Diar, BTC miners have made more than $4.7 billion in revenue so far this year. Profits have been falling, however, due to this year's decline in Bitcoin's value and the increasing cost of electricity.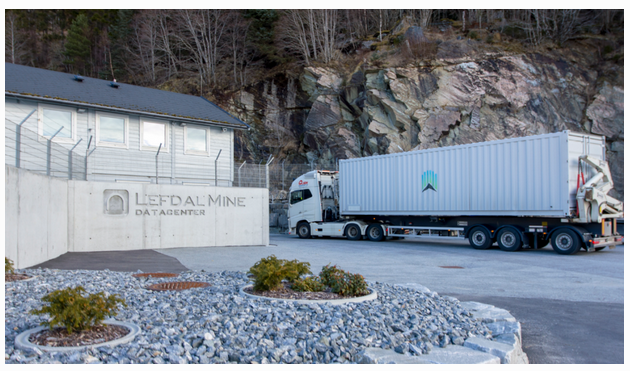 Northern Bitcoin claims that it can mine one BTC for as little as $2,700 in Norway's Lefdal Mine. With Bitcoin's current market value sitting around $6,600, the company makes a tidy profit of around $4,000.
After almost ten years, the Lefdal mine was re-opened last year as a data center hosting big names like IBM. The mine uses the cold water from the fjord river to cool the computers and the hydroelectric wind generated in the region provide cheap, renewable energy.
According to Northern Bitcoin, the average cost for mining Bitcoin in Norway is $7,700 per coin. China and Saudi Arabia allegedly have the lowest cost of $3,100. In Australia, however, mining one Bitcoin can cost as much as $10,000.
A recent study published by researchers at the Oak Ridge Institute for Science and Education indicates that Bitcoin mining consumes about as much energy as Denmark.