Most of top 100 coins are losing, DOGE has biggest lost, XET leading the gain
The red color still dominates the top 100 coin list on Coinmarketcap, with few exceptions coming from several coins, such as Eternal Token (XET), Stellar (XLM), and ZCash (ZEC).
Overall
The top 100 is still dominated with red, with only few exceptions of coins that manage to see green. The total market cap is $214,432,914,207, as of reporting time.
Top 10
Almost all of the top 10 coins are seeing red, with the only exception coming from Stellar (XLM) that sees 3.5% gain at $0.25 in the last 24 hours. The largest cryptocurrency, Bitcoin (BTC) is losing by 0.85% at $6,431, while the biggest loss is experienced by Monero (XMR) with -3.31% at $107.07 price point.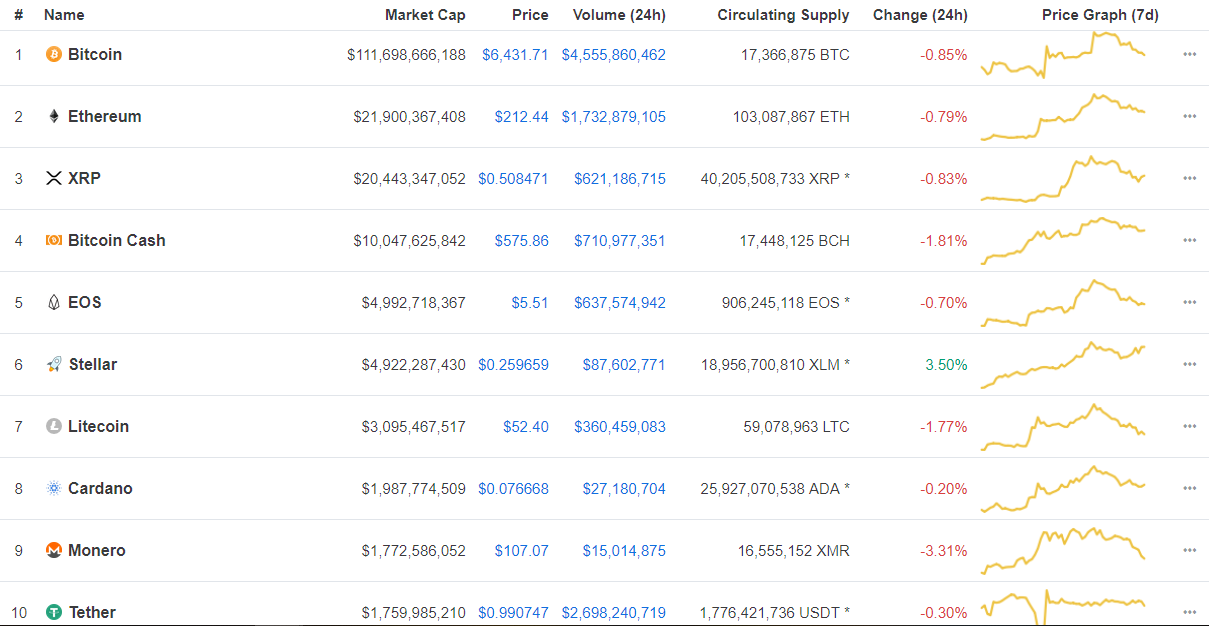 Top 100
Among the few greens seen on the top 100, Eternal Token (XET) draws the attention the most with 39.03% gain at $1.34, followed by WAX with 14.90% at $0.11. The biggest loser is Dogecoin (DOGE) with -8.78% at $0.0032, followed by Basic Attention Token (BAT) with -7.18% at $0.3 price point.
All prices are correct as of reporting time