Hublot launches Bitcoin-themed watch to celebrate Bitcoin's 10th birthday
Hublot launches Bitcoin-themed watch to celebrate the crypto's 10th birthday, which can only be bought with Bitcoin.
Are you eager to show off your "crypto swag" without even looked like trying? This Bitcoin-themed watch from Hublot might work for you.
The luxury watchmaker, Hublot just introduced their latest edition of timepiece, the BIG BANG MECA-10 P2P. Said to be inspired by Bitcoin, it is launched coinciding with Bitcoin's 10th anniversary celebration this year.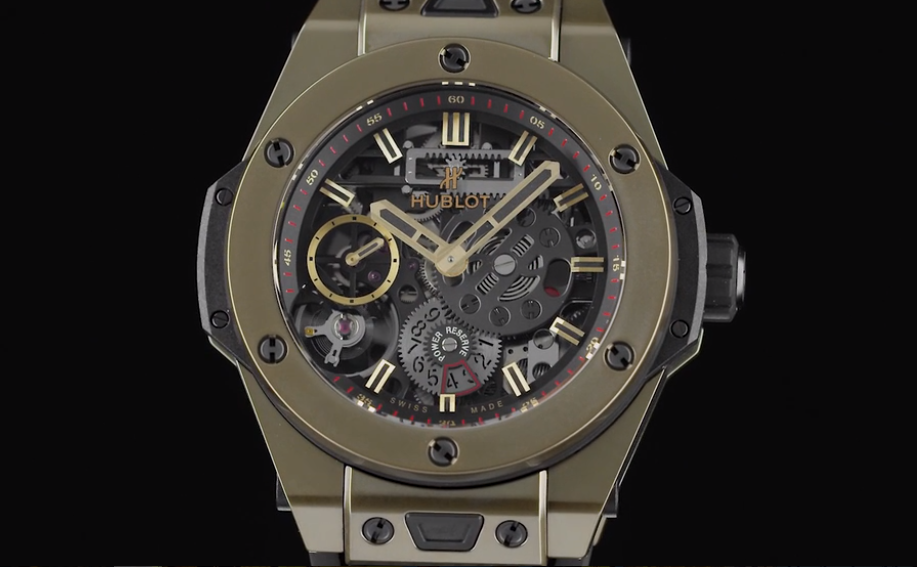 But not only that, almost everything about the Big Bang Meca-10 Bitcoin edition is claimed to be related to Bitcoin. The company will release only 210 of the new watch, which represents the 21-million number of Bitcoin to ever exist.
Those who are interested in purchasing the Bitcoin-themed watch can only do so using, well, Bitcoin. Each of the watches will have a unique identifier engraved on the bezel surrounding the watch face that refers to the Bitcoin transaction when the purchase is made.
Design-wise, the Big Bang Meca-10 Bitcoin edition is embossed with a cutting-edge blockchain design, which according to the company, it represents "the interconnection network of computers on which virtual money works."
The Bitcoin-themed watch is also backed by a 10-day power reserve, which Hublot said to represent the number the crypto has existed.
However, according to The Next Web, all the other non Bitcoin-themed watches in the Big Bang Meca-10 series also have exactly the same power capability.
The new Big Bang Meca-10 was debuted in Hong Kong on November 6th, in a collaboration with OS Limited (OSL), a digital asset brokerage in Asia. The OSL will take care of the background and anti-money-laundering checks, as well as handle payment services.
The listed price of the Bitcoin-themed watch is around $25,000 worth of Bitcoin and according to Bloomberg, the number of orders have exceeded the limited 210 pieces.