Spectre.ai crypto token surges 130% and enters top 100
SPECTRE, short for Speculative Tokenized Trading Exchange, is an Ethereum-based broker-less financial trading platform, and its token is seeing massive gains over the last 24 hours according to coinmarketcap.com.
The Spectre.ai token is currenlty seeing a massive gain of 130%, and has reached a marketcap of almost $64 Million and a daily trading volume of $36,579.
However, be aware, it might just be yet another pump and dump scheme.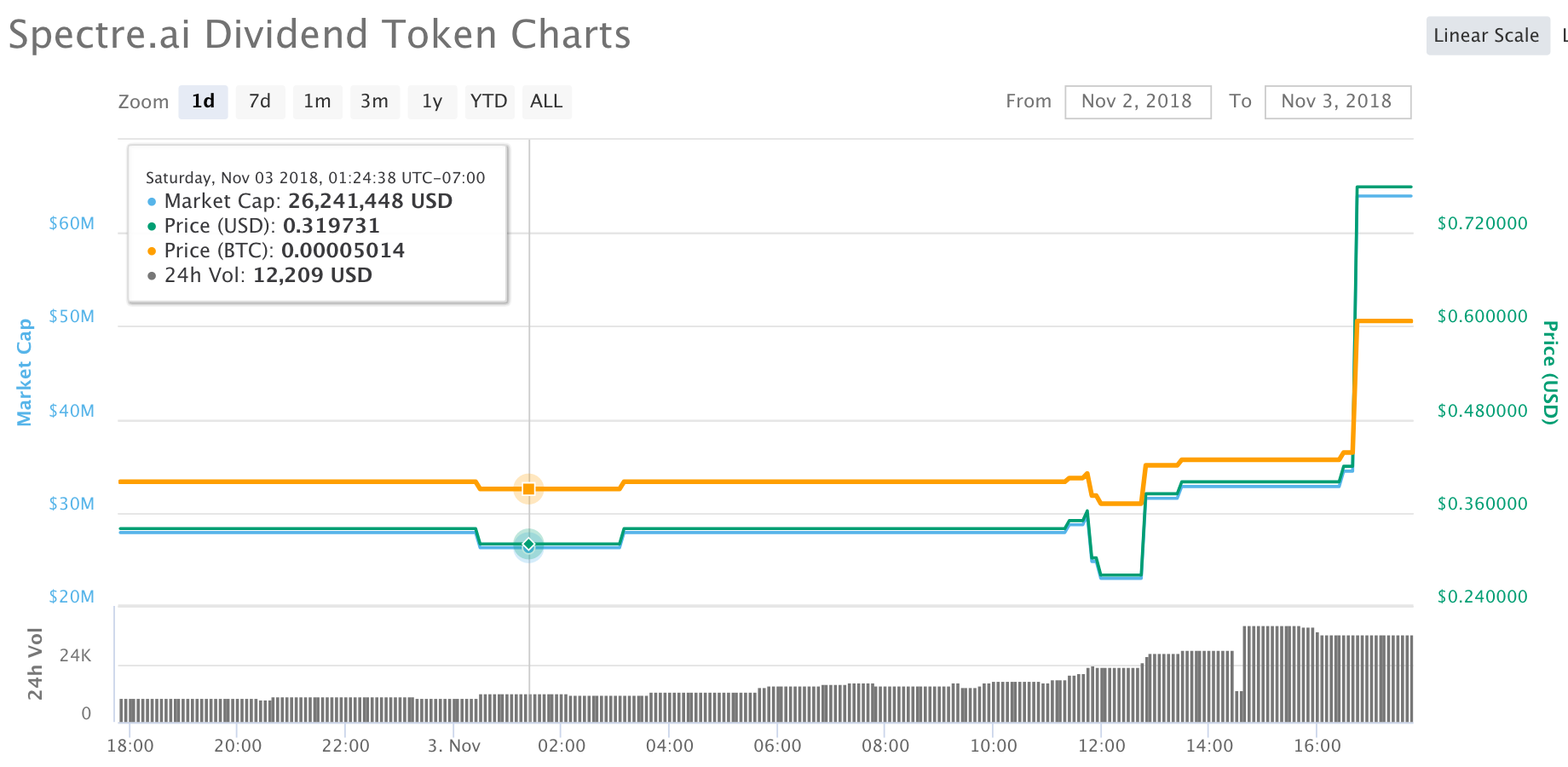 According to its website, Spectre.ai is the world's first broker-less financial trading platform that allows traders to trade directly against the financial markets without the presence of an intermediary broker.
Spectre.ai token has a max supply of exactly 82,073,519 coins and was created on 11th September, 2017, and is currently traded on EtherDelta and DDEX.
Daily changes:
1. https://t.co/bwQjwGd3G0 Dividend Token 129.49% : ($0.7791444366)
2. Digitex Futures -19.44% : ($0.0905229528)
3. Revain -11.1% : ($0.1896038499)
4. Chainlink 6.4% : ($0.5352873568)
5. Bitcoin Cash 5.23% : ($484.615120278)

— ColesCryptoBot (@bot_coles) November 4, 2018
Did you invest in Spectre.ai? Let us know in the poll.