Bitcoin Price Analysis November 3: Sneaking back up to $6400 after the dip
Earlier this week Bitcoin, as well as the whole crypto market, saw a bit of a dip. Since then, Bitcoin has crept back up towards the $6400 level, though it sees considerable resistance ahead of it. If rejected, it could get kicked back down to about $6200.
Highlights:
- No major news moving the market right now.
- If strength holds we could push past $6400 up as high as $6600.
- If rejected at $6400 it could break down to likely $6200.
The 4 hour chart is perhaps the most telling right now for Bitcoin. While the last few days have been strong, there is considerable resistance coming up at the $6400 level. It has shown to be a notable psychological level in the past and the 4hr 100MA is also hovering just below it. Combined with the RSI being close to 60, Bitcoin going much higher right now isn't the safest bet.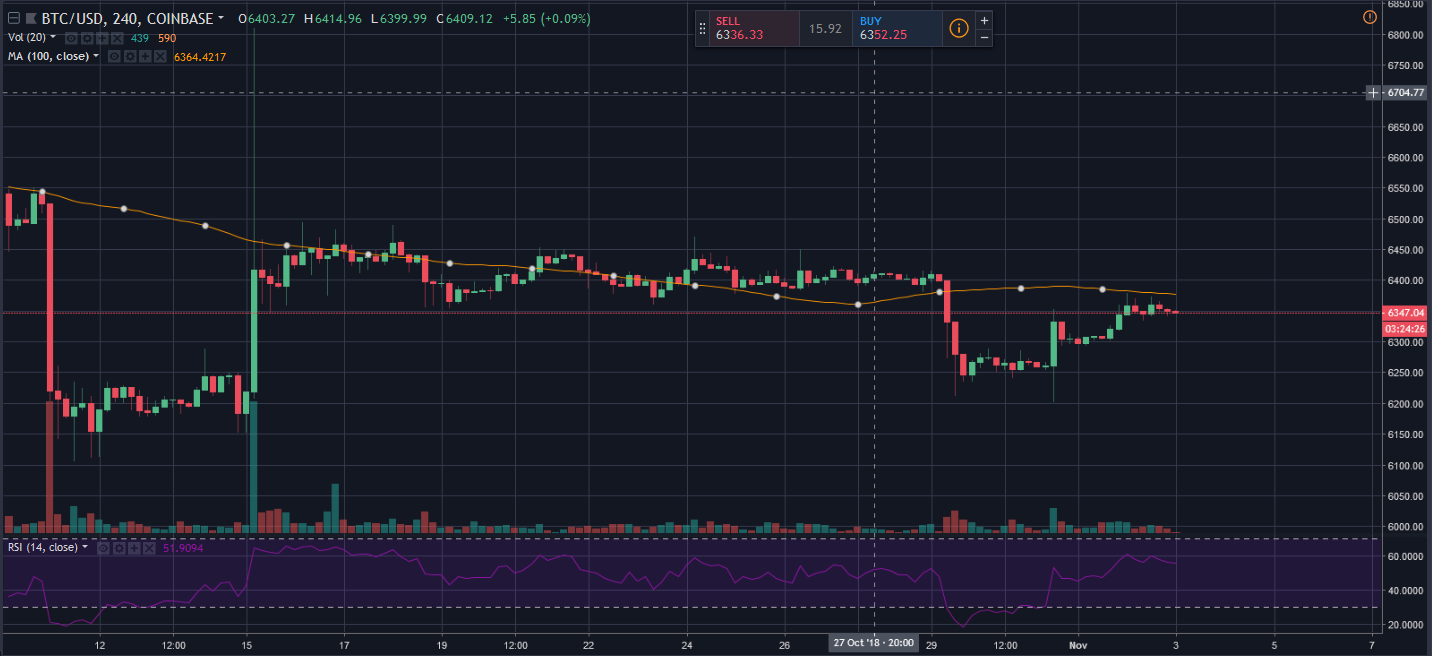 Bull Scenario: Despite being unlikely, good news or positive sentiment could push us through the wall around $6400, in which case a run up to at least $6600 seems likely.
Bear Scenario: If Bitcoin gets rejected around $6400 it will plausibly tumble to around $6200. Lower is possible, but with strong support showing all year around $6000, I wouldn't worry about it going too much lower.
Even with some slight volatility this week, the story of Bitcoin remains one of consolidation. Until something lights a fire under this market (ETF maybe?) it is likely we will still see these price levels for some time. As always, come back to Chepicap for all updates on Bitcoin price action!
Keep in mind this is all the opinion of David Borman and not investment or trading advice. As always, do your own research, make your own decisions.
All charts provided by TradingView.