Basic Attention Token announced on Coinbase Pro
Today Coinbase announced on its blog that Basic Attention Token (BAT) is being added to Coinbase Pro. In the initial hours only deposits will be allowed until sufficient liquidity is available, but soon BAT will be tradable on the popular exchange.
Basic Attention Token is the native token of the Brave browser, a web browser that incentivizes tipping of content creators. It is a fairly popular token and sits in 30th place on Coin Market Cap. It is of course currently benefitting from the "Coinbase effect" and is currently up about 20%.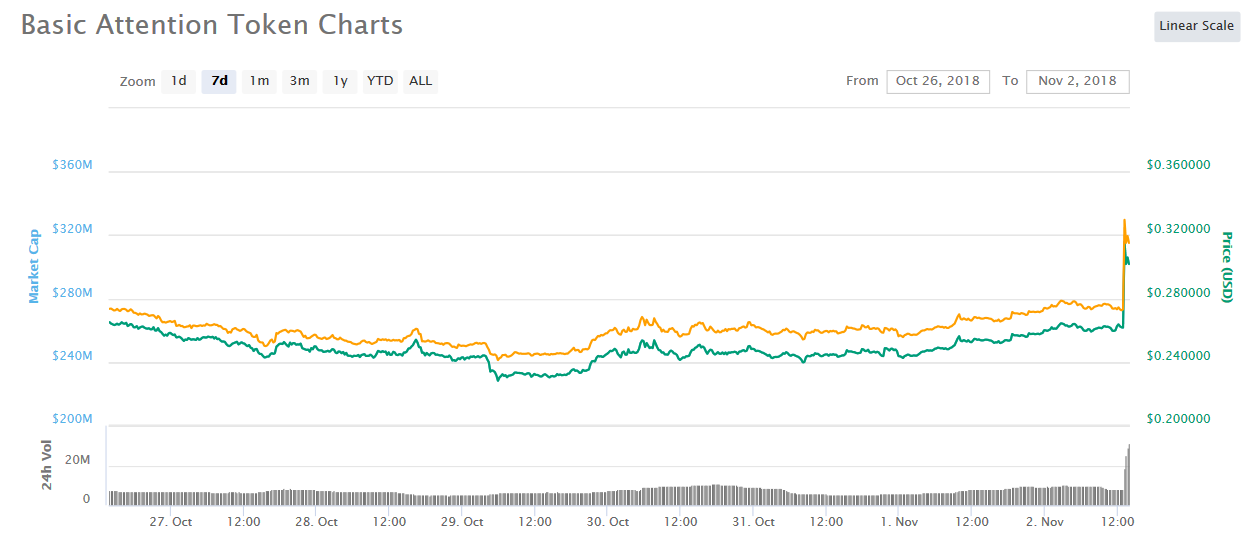 Currently only deposits are allowed on Coinbase Pro, but once a sufficient liquidity pool is established trading will commence. The token is not yet listed on coinbase.com or the mobile apps, but it is presumably just a matter of time before it is.
This is of course a great development for BAT and by extension the Brave browser. It is always optimistic to see a new asset listed on one of the biggest crypto exchanges in the world! As usual stick with Chepicap for any and all updates on this exciting turn of events!