Report finds a quarter of rich Millenials own crypto while a third is 'interest'
A recent study titled Millenials With Money published by communications and marketing company Edelman has found that 25% of Millennials either have cryptocurrency or are using it, while 31% say they're "interested in using it."
The research is based on a survey of 1,000 affluent Millenials (individuals who have at least $50,000 in investible assets or $100,000 in individual or joint income) compared to groups of non-affluent Millenials and affluent Gen Xers.
The report has found that Millenials, which is generally considered to be everyone born between the early 1980s to the early 2000s, "are the largest population in the United States, making up more than a quarter of the nation's living population."
As Bitcoinist reports, data from Coin Dance reveals that almost half of all Bitcoin users are classified as Millenials.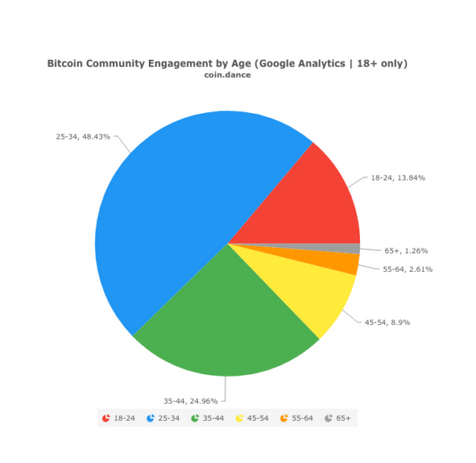 Chepicap reported in August that a similar survey concluded that 75% of Millenials prefer their partners to have some crypto knowledge. Additionally, other surveys have found an increase in the use of cryptocurrencies to buy real estate by Millenials.