North Korea found to be behind two crypto scams and five exchange hacks
Two reports released in the last two weeks by Group-IB and Recorded Future have highlighted the threat North Korea poses to the crypto community, ZDNet reports.
The reports state that the country frequently hacked cryptocurrency exchanges, running crypto-related scams and even gone so far as to create an entirely fictional cryptocurrency.
As Chepicap previously reported, North Korean hacking group Lazarus, was found to be responsible for five of the 14 crypto exchange hacks. The report by group-IB found that Lazarus group successfully hacked exchanges such as Yapizon, Coinis, YouBit, Coincheck, and Bithumb throughout 2017 and 2018 sealing around $571 million.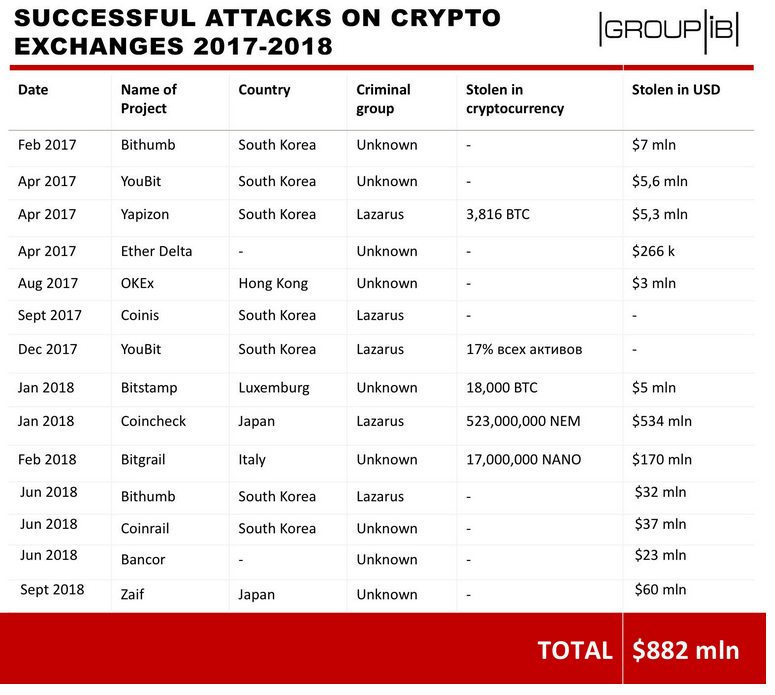 In the report released by Recorded Future, there are individuals associated with the North Korean government that have also been complicit in running a cryptocurrency scam.
"We have discovered an asset-backed cryptocurrency scam called Marine Chain operated by a network of North Korea enablers in Singapore," the report reads.
The report goes on to explain, "We came across discussions of Marine Chain as a cryptocurrency in a couple of Bitcoin forums in August 2018. Marine Chain was supposedly an asset-backed cryptocurrency that enabled the tokenization of maritime vessels for multiple users and owners."
The report also highlights a cryptocurrency launched by North Korea sometime this year that has undergone several rebrands (Interstellar, Stellar, HOLD, or HUZU). The project was then shut down, resulting in investors losing all their funds.