0x Price Analysis October 25: 2/3 retracement post CB listing, holding above $0.85
Last week, 0x was listed on coinbase.com and the mobile app for the first time, which of course saw an almost immediate spike in price to over a dollar, briefly. Of course, these things do not last and the price corrected since then, finding strength just above $0.85. If the price holds, we could start to see more upside towards $0.90, but if not, we may lose all the gains since the listing occurred.
Highlights:
-No major news after week of being listed on Coinbase.
-Price retraced roughly 2/3 of the spike seen after Coinbase listing.
-Pretty solid support at about $0.85.
-Bull break could test levels up to $0.90, $0.91
-Bear break could take us back down to pre Coinbase prices, about $0.75.
On the hourly chart, we can see with the Fibonacci retracement that the price has fallen to the support established twice before around $0.85, and that there is some resistance above it both from the 0.236 retracement level as well as the 100MA.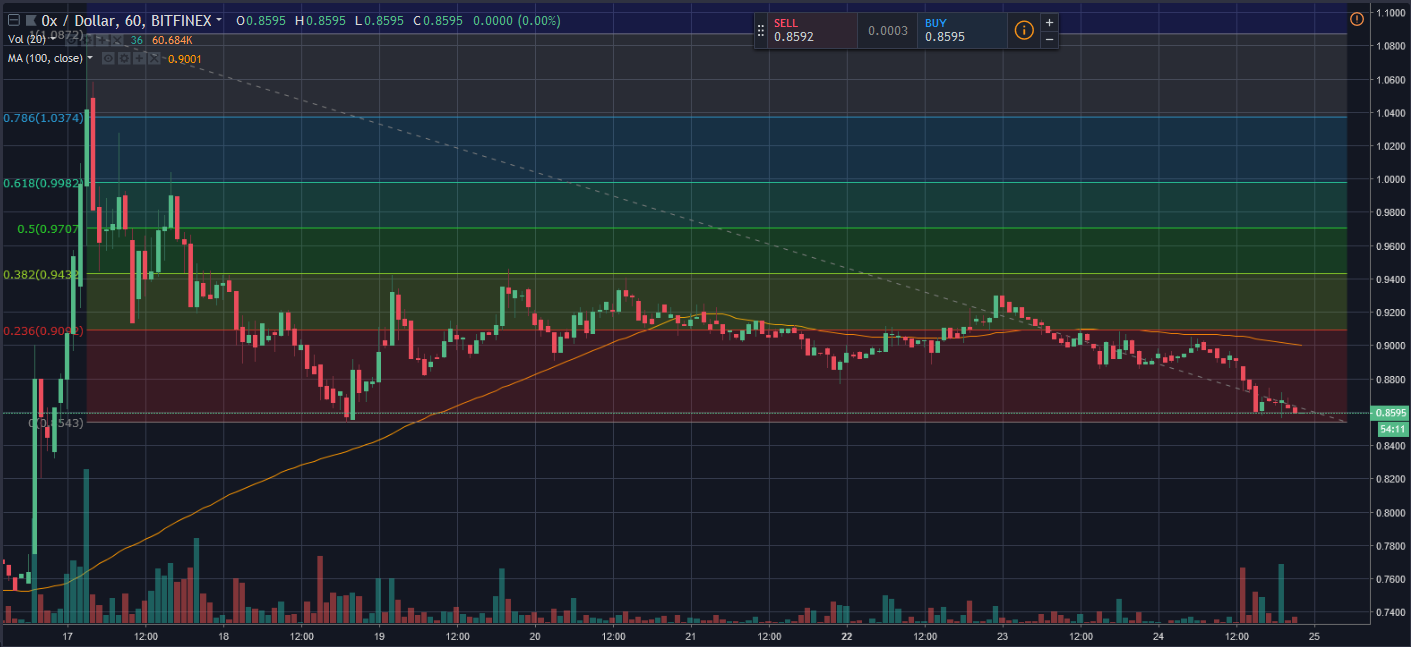 The 4 hour chart does give us some hope for a bull scenario as we can see strong support has been held along the 100MA, which the price will be retesting soon.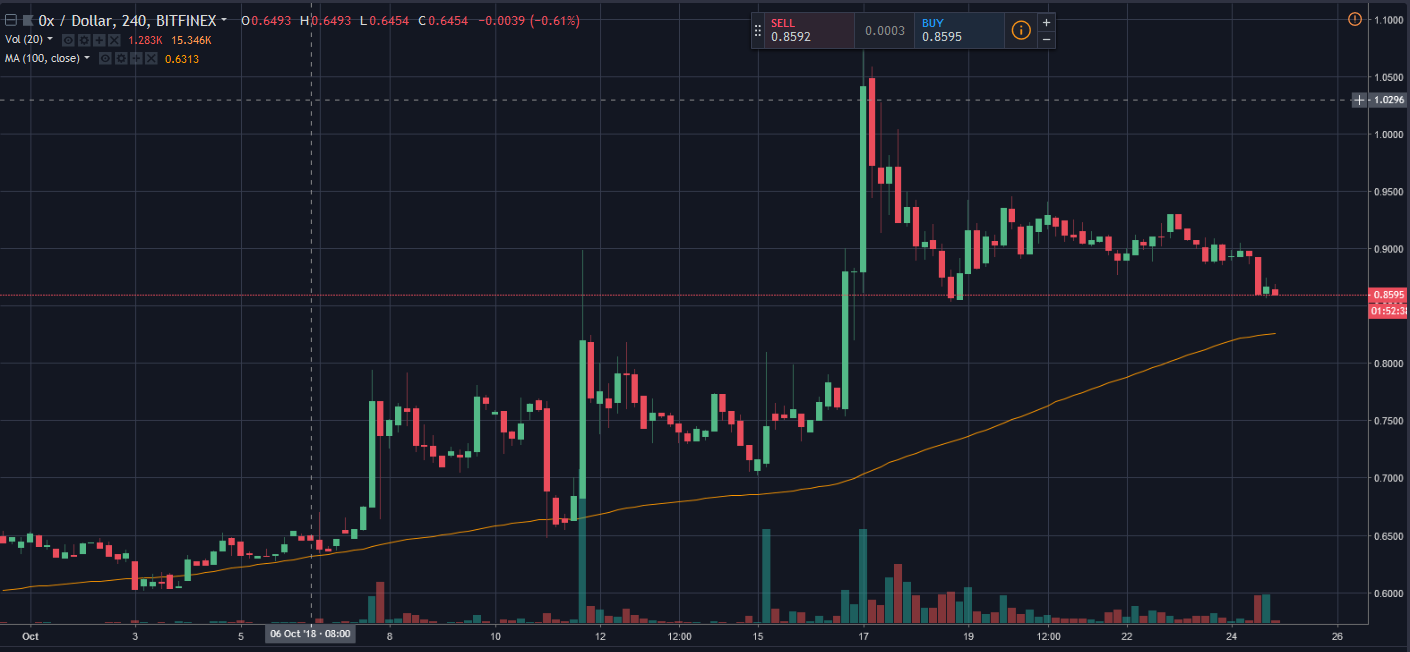 Bull scenario: If the rising 4hr MA offers us some upward pressure, we could see prices rise up to at least $0.90.
Bear scenario: Seeing that the price is currently just above support, a drop now could potentially take us back down to pre-Coinbase listing prices of around $0.75, as no major support stands in the way.
The next day or two will likely decide if 0x is going into a longer bear trend or will bounce back and show more strength. As usual, stay right here with Chepicap for any updates!
Keep in mind this is all the opinion of David Borman and not investment or trading advice. As always, do your own research, make your own decisions.
All charts provided by TradingView.
Read more: 0x just went live on Coinbase.com and the mobile app