Tether (USDT) still hasn't regained its dollar peg
After Tether's recent controversies and subsequent price fluctuation, its value has slowly begun to stabilize again. However, the biggest stablecoin by market cap still hasn't managed to regain its one-to-one dollar peg.
After trading somewhere between $0.99 and $1.01 for the best part of a year, the price of Tether dropped to as low as $0.86 on some exchanges last week. This was in the wake of concerns about the solvency of Bitfinex, the company whose reserves are supposed to back the dollar-pegged token.
Read more: What's going on with Tether? Trading as low as $0,86, 'a lot of volatility ahead'; Tether has withdrawn almost 25% of its tokens from circulation

The price of Tether slowly crept back up, with a significant number of USDT tokens being removed from circulation, apparently in an effort to reduce fluctuations in value of the stablecoin. USDT was trading as high as around $0.988 a few hours ago, but still didn't succeed in regaining the 1 USD price it has been designed to trade at, which has made it such a popular token to hold.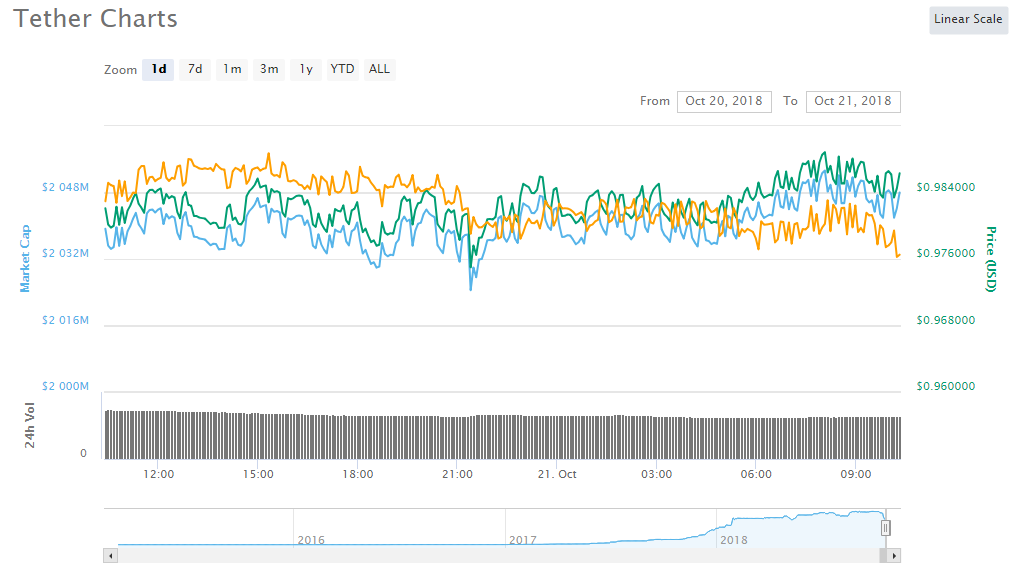 At the time of writing, Tether (USDT) is worth around $0.987.