Market update: Digitex plummets, red dominates top 100, stable coins stay green
The red color dominates the Top 100 cryptocurrency list again, including Digitex after the all-time high just hours ago.
Overall
The red color dominates the Top 100 cryptocurrency by market cap list, with few exceptions from several tokens, such as Tether (USDT) and its "alternative", TrueUSD (TUSD), and Digibyte (DGB).
Digitex (DGTX)
After hitting the all-time high for price gains just hours ago, DGTX plummets to over 4% loss today, joining the others on the red color. The cause to this is unclear as Twitter is full of positive things about the crypto after its all-time high achievement.
Top 10
Almost all the Top 10 cryptocurrencies are in red, with USDT as the only exception with 0.1% gain. Bitcoin (BTC), Ethereum (ETH), XRP are losing by 0.02%, 2%, and 3% respectively.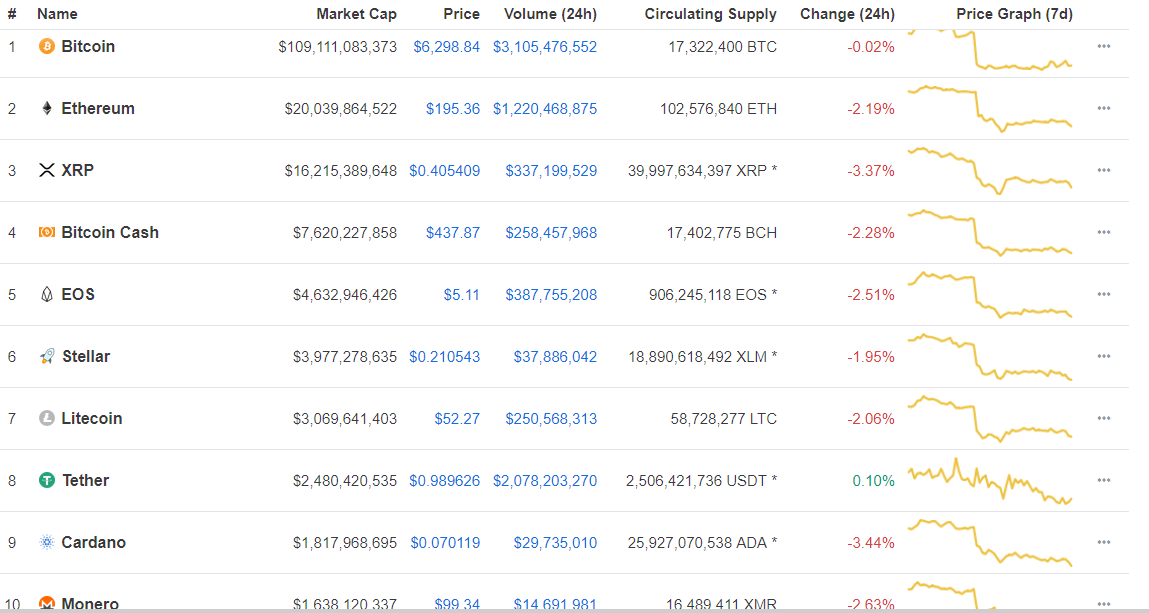 The greens
Both stable coins, USDT and TUSD survive with 0.1% and 0.8% gains. Komodo (KMD) is leading with 11% gain, while the coin that just experienced multiple delistings, BCN surprisingly manages to stay in the green with 0.79% gain.
According to Coinmarketcap, the total coin market cap is slightly over $200 billion as of reporting time.