New Zealand's prime minister caught up in crypto pump
New Zealand's prime minister, Jacinda Ardern has fallen victim to a ploy to pump a crypto start-up.
A fake news website dressed up to look like CNN tech, used Ardern likeness in order to promote a bitcoin start-up.
As reported by New Zealand media website, Stuff, Facebook ads were used to lure 'investors' (or victims) to the faked CNN website.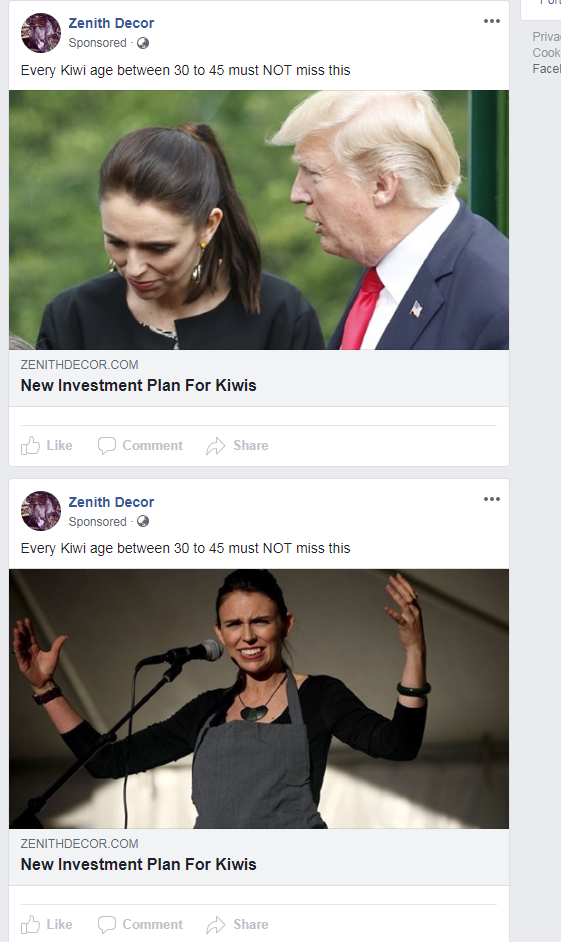 One of the stories presented on the website describes a fasified, $250 million deal between the New Zealand Treasury and the start-up in question.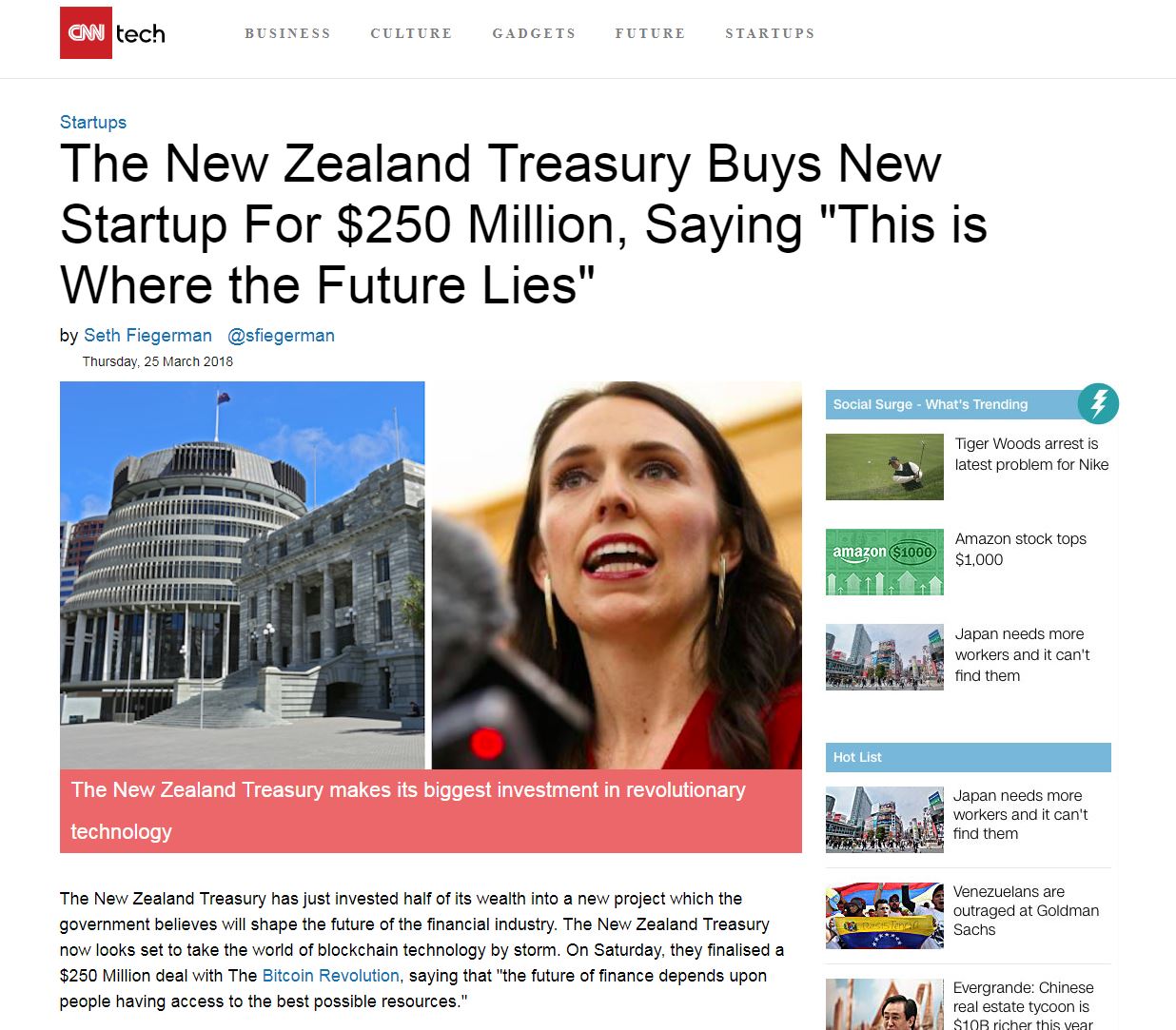 A spokesperson for the office of the Prime minister was quoted as saying:
"We aren't able to manually or digitally monitor the increasing volume of fake news that fraudulently uses images of the Prime Minister … When we are advised of or discover examples of fake news that fraudulently use images of the Prime Minister we immediately inform Facebook who are usually pretty good at taking them down."
The spokespersons continued, adding "Unfortunately this seems to be happening more regularly and highlights why social media platforms like Facebook need to remain vigilant about shutting down the fake news that shows up on their sites.".
Impersonating celebrities for fraudulent gain is becoming somewhat of an epidemic in crypto with Twitter scams, perhaps, being the most prolific.
As recently reported, Elon Musk fell victim to impersonation (once again) when hackers managed to compromised the Twitter account of a TV chef, Tyler Florence. The scammers changed her handle to that of the SpaceX CEO and spammed twitter with sponsored crypto giveaway scams.
Read more: Twitter (unwittingly) promoted an Elon Musk crypto scam; Elon Musk asks Dogecoin creator to eliminate Ethereum scammers on Twitter