'$55 for a Bitcoin transaction': Roubini gets it wrong
American economist Nouriel Roubini has made his dislike of cryptocurrencies and blockchain clear. In his recent testimony, he stated that Bitcoin represents 'the mother of all bubbles'. In his latest dig at the world's leading cryptocurrency, Roubini demonstrated his lack of understanding of the industry.
Recap: Dr. Doom aftermath: crypto space comes out in full force, Roubini keeps bashing
During the testimony, Roubini attempted to present evidence to support his belief that the crypto industry is a bubble waiting to pop. According to the economist, Bitcoin transaction fees cost $55, and cannot be scaled to cater for global financial volume.
"Paying 55-dollars of transaction costs to buy a $2 coffee cup is [obviously] never going to lead Bitcoin to become a transaction currency," Roubini wrote.
Needless to say, his comment was perceived by the community as another attempt by the economist to slate Bitcoin without properly understanding how the underlying technology works. What's worrying, however, is that his statement could be misinterpreted by US Congress as they move ahead with drafting regulations.
In the interest of fairness, Roubini's statement isn't entirely unfounded. Near the end of December last year, during Bitcoin's all-time highs, transaction fees did hit $55. That, however, was the only time in the currency's history and has yet to happen again.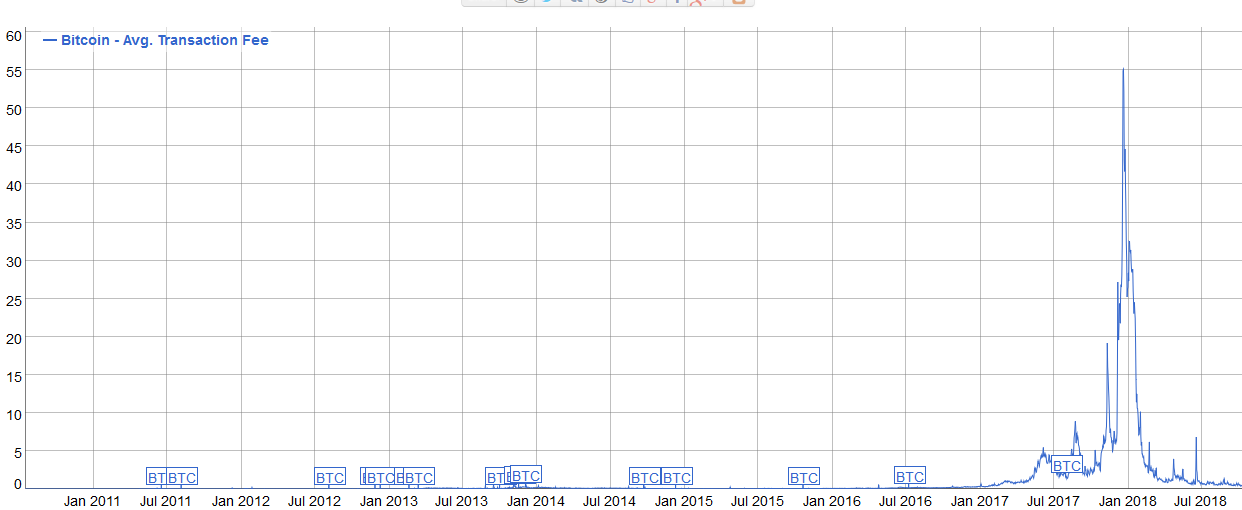 The community's responses on Twitter echo what many are thinking.
4/ For example, in his written testimony, Nouriel says bitcoin fees are $55. That's just wrong. He says crypto can't scale, but ignores layer 2 solutions. He says 51% attacks are frequent & easy, but provides no support.

It's hard to have a productive conversation on this basis.

— Jake Chervinsky (@jchervinsky) October 12, 2018
why is the media/market keep paying attention to this clown, who got one thing right and everything else wrong since. he must be a tool of the establishment, its barking dog.

— choupihai (@choupihai) October 12, 2018