Research: Whales are not destabilizing, but stabilizing the Bitcoin market
Whales are not destabilizing, but stabilizing the market, a new research by Chainalysis shows. Whales, investors with huge holdings that can affect the market, are usually seen as the reason behind big price drops and pumps, but Chainalysis claims whales are not as dangerous as many think.
Chainalysis has researched the 32 largest Bitcoin wallets (that don't belong to exchanges) and states that 'Bitcoin whales are a diverse group'. Only a third of them are active traders, and the traders among the whales have traded against the herd, buying on price declines. Chainalysis concludes that the whales 'appear to have stabilized the market during recent price declines, rather than exacerbating price movements'.
During the major price declines in 2017 and 2018, whales were 'actually net purchasers of Bitcoin', the report states. Trading whales were not selling Bitcoin in large amounts, and actually bought more at times.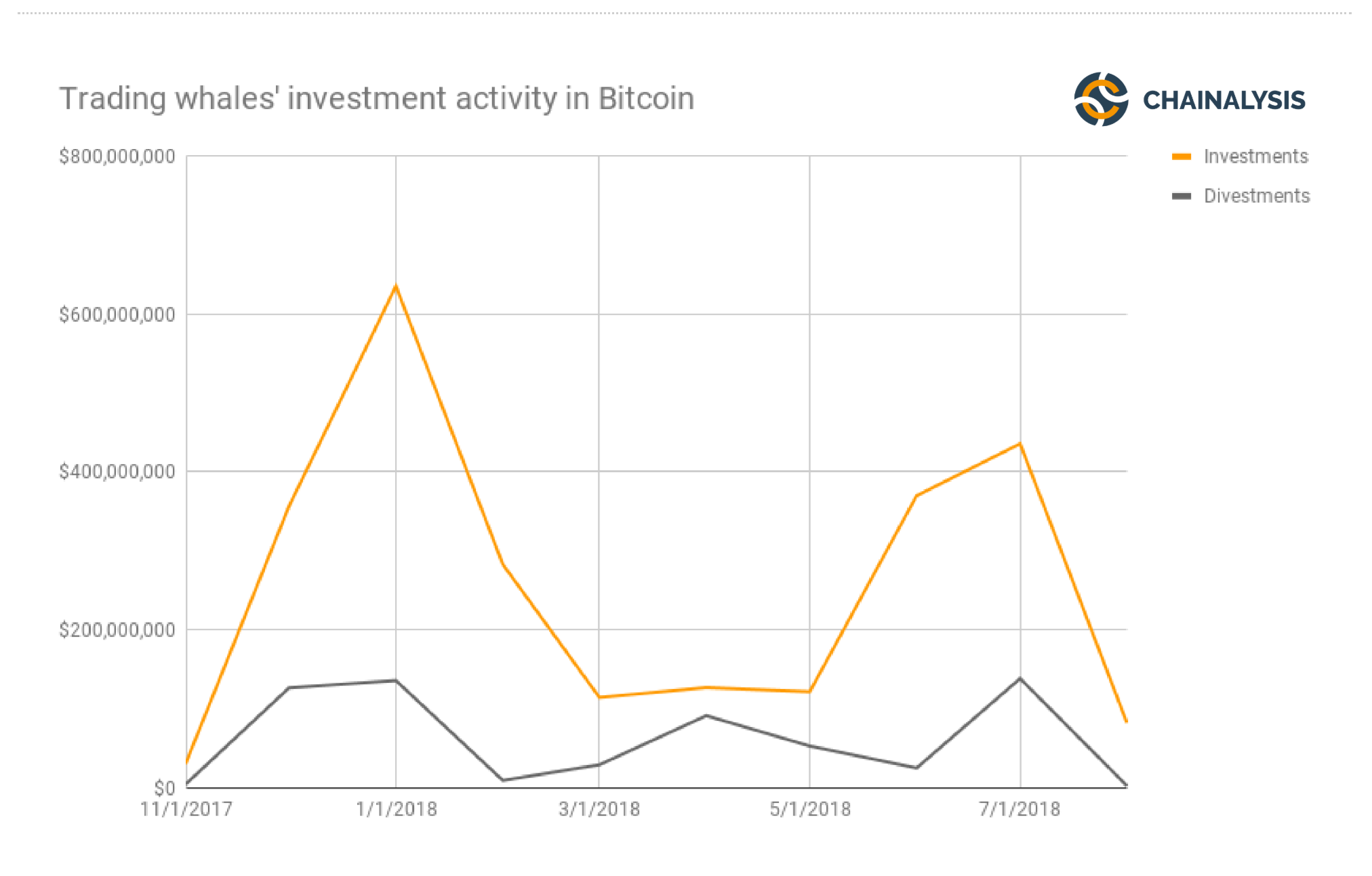 Source: Chainalysis

The 32 non-exchange Bitcoin wallets are worth about 1 million BTC, and the whales holding those wallets can be divided into four groups: traders, miners/early adopters, lost, and criminals. The 'lost whales' are owners that lost their private key and didn't make a single transaction since 2011. Among the top 32 wallets, 212,000 BTC is considered lost.
Traders make up for 332,000 BTC, miners and early adopters for the same amount, and criminals have over 125,000 BTC. Two of these criminal whales are 'connected with the Silk Road darknet market', Chainalysis reports.