Sudden drop in the market: $16 billion gone in a few hours, BTC down 4%
The cryptocurrency market has seen a sudden drop, with the total market cap dropping from $217 billion to $201 billion in a matter of hours.
The biggest drop occured around 1AM UTC, when in less than one hour $12 billion got up in smoke. Bitcoin was worth over $6560 before the drop, and is now trading for less than $6300. With BTC down over 4%, other top coins are suffering even harder. Ethereum lost 11% of its value, XRP, Bitcoin Cash and Stellar around 12%.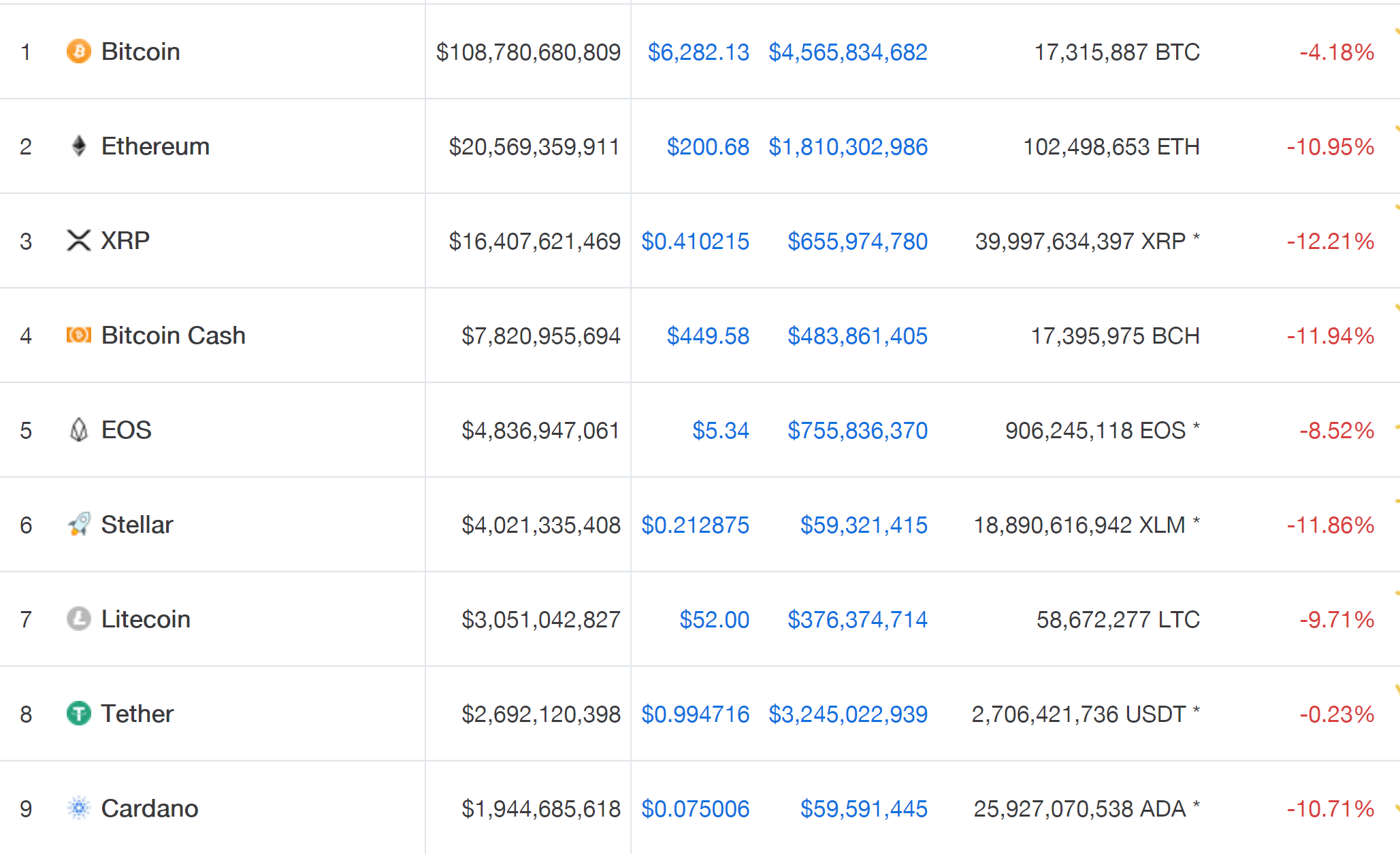 Dentacoin, Theta Token, Nebulas and Nano are down 13% or more, and are the worst performers in the top 100 today. Only a few projects escape from the misery: PIVX (6,7%), QASH (2,73%), Power Ledger (1,13%) and Loom Network (1,11%) are seeing green numbers today.

The reason behind the decline is unknown, and comes as a surprise to many investors as the market seemed to be 'bottemed' in the last few weeks, being stable since September 25. The drop in the cryptocurrency market comes right after the stock market went down hard on Wednesday, with the Dow Jones dropping 832 points.





Follow Chepicap now on Twitter, Telegram and Facebook!