Bitcoin Price Analysis: Tightening wedge means a breakout could be imminent
Highlights: No major Bitcoin news this week as the price is in a tight channel between $6550 and $6700. Bull break could lead to prices as high as $7400, while a bear break could take us down to $6250.
It has been a relatively quiet week for Bitcoin news, and the price has been remarkably stable recently. Nonetheless, most of the industry is expecting a break soon as Bitcoin's consolidation channel gets ever tighter.
The price has been hovering roughly between $6550 and $6700.
On the 4 hour we can see BTC is in a tightening wedge of price action that is expected to break any day now: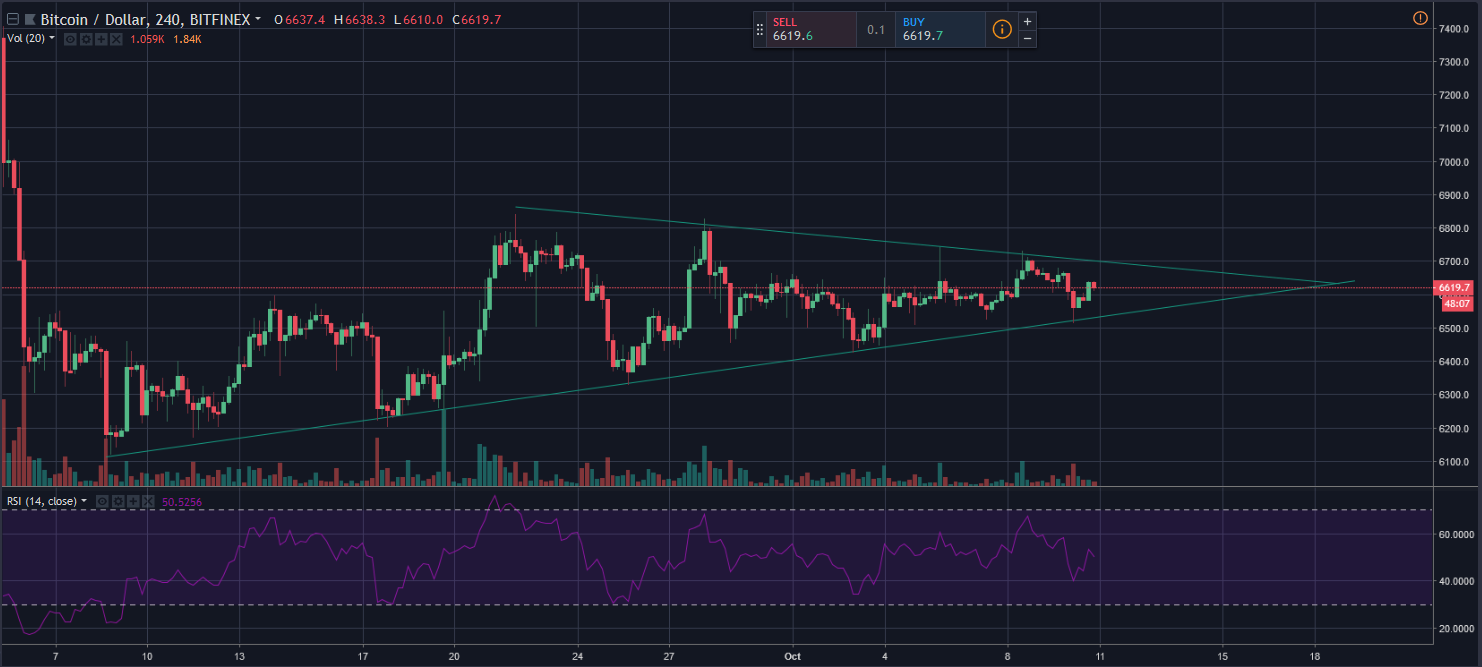 The 4 hour RSI is slightly above 50, which is not really a strong indicator, but if it moves higher, it could imply the price will get rejected next time it hits $6700. The RSI on the daily chart is at about the same level, feeding the uncertainty.
Bull scenario:
If it breaks above $6700 this will be a good bull indicator, but if it breaks $6800 there won't be much resistance to stop it from running all the way to about $7400.
Bear scenario:
If BTC breaks below $6550 it could be saved by a bit of support around $6450, but after that there isn't much until we hit about $6250. Any lower and we will likely see $6000.
It's important to note that neither the bull nor bear scenario explored here would put the price outside of the larger consolidation channel that has been carved out this year: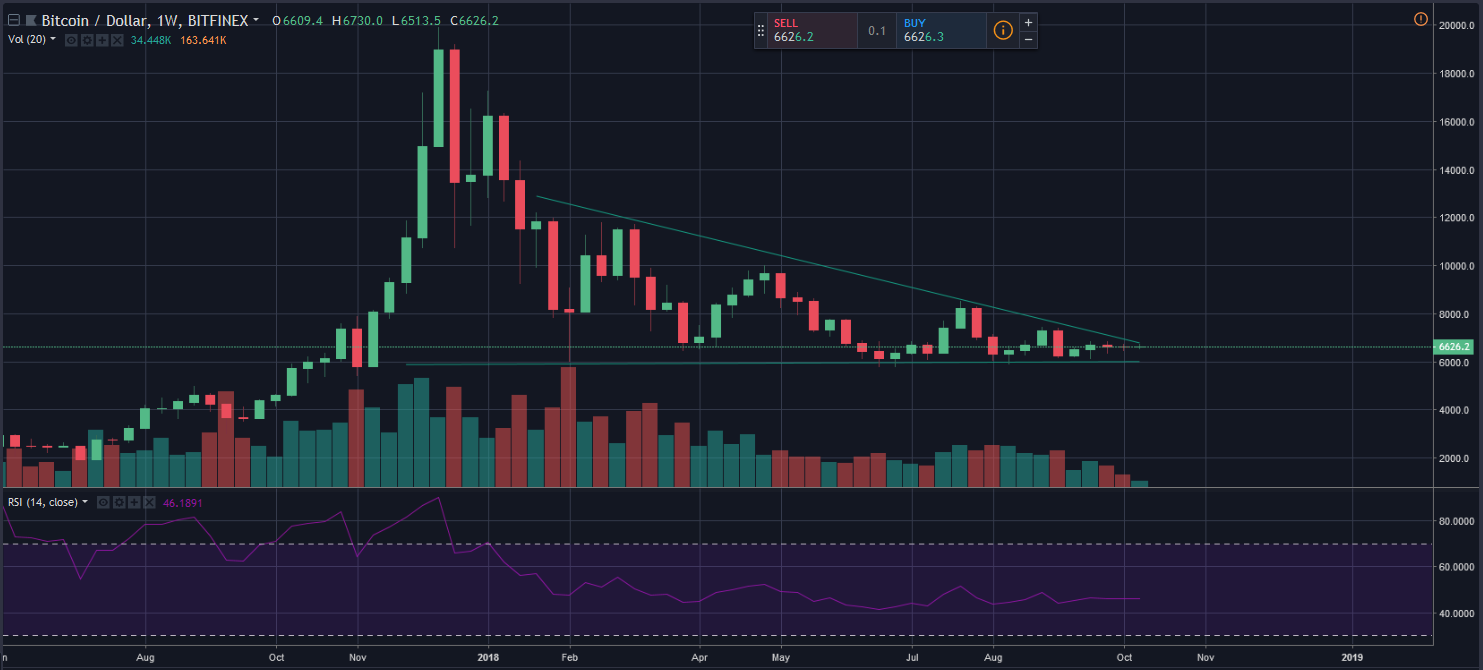 Looking at the weekly, we see that as long as Bitcoin stays above $5800 and below $7400, the general consolidation trend has not broken. If either limit was to break, it could likely signal either the beginning of a true bull run or the beginning of an even longer, deeper bear market.
Keep in mind this is all the opinion of David Borman and not investment or trading advice. As always, do your own research, make your own decisions.
All charts provided by TradingView.