Pundi X announces world's first blockchain phone call on the XPhone
Pundi X ($NPXS) continues to impress following the launch of their Point-of-sale (POS) machines that make use of cryptocurrency as a form of payment. The Company has announced on their Medium, following the announcement during day 2 of the XBlockchain Summit at the Inaya Putri Bali, that they will be launching the world's first blockchain phone - XPhone.
Pundi X has already made huge strides with the world's first working blockchain-powered point of sale device, but they are not stopping there.
Their recent announcement is pushing the blockchain boundaries by moving into the telephony industry.
$NPXS has announced the world first blockchain phone, the XPhone.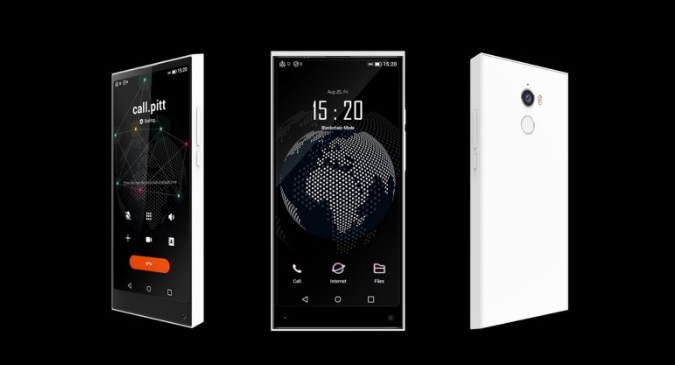 XPhone runs on the Function X blockchain and does not require a centralized mobile carrier. The X blockchain will look to "revolutionize the way we transmit data of all kinds: giving rise to a truly decentralized internet. Function X is not just a public chain. It is a total decentralized solution. It consists of five essential components: Function X OS, Function X Blockchain, Function X IPFX, FXTP Protocol, and the Function X Docker. All five have one sole purpose which is to decentralize all apps, website, communications and data."
Each device is set to have its own address and private key, which will link to the each devices unique Function X ecosystem node. The XPhone is set for release in Q2 2019.
Pitt Haung, CTO at Pundi X says "today we've delivered proof of a working concept; one that upends centralized communications and adds new dimensions to blockchain technology."
More information regarding the availability of the XPhone and applications will be released in the coming months and the phone is currently available to phone manufactueres for testing.
Catch us live at 9:45am SGT (GMT+8) on October 10 from @Xblocksummit. See how #FunctionX will redefine your decentralized world. Live streaming at FB: https://t.co/VWhS2f0gJl & YouTube: https://t.co/nlXKPubZ3A#NPXS #NPXSXEM #Blockchain #IMFWBMeetingBali #Imf2018bali #IMFMeetings pic.twitter.com/DNVTjVs5cj

— Pundi X Official Account (Pls do not send ETH) (@PundiXLabs) October 10, 2018