Delisted on Binance: losses up to 35%, $TRIG losing all trading volume
Bytecoin ($BCN), Triggers ($TRIG) and ChatCoin ($CHAT) are on a freefall in price following the decision of Binance to delist the projects from the exchange. For the fourth project that will be delisted, Iconomi ($ICN), the damage is not as big yet.
Binance announced on Tuesday that they reviewed all the projects listed on the exchange and concluded that the four projects are not meeting the standard of quality. Trading will be ceased as of 10 October 2018, 10 AM UTC.

Read more: Binance set to delist 4 coins including $BCN
The Binance decision is causing a massive sell off, with the highest ranked project Bytecoin losing more than 20% of its value in the last hour. $BCN is now worth $0,001770.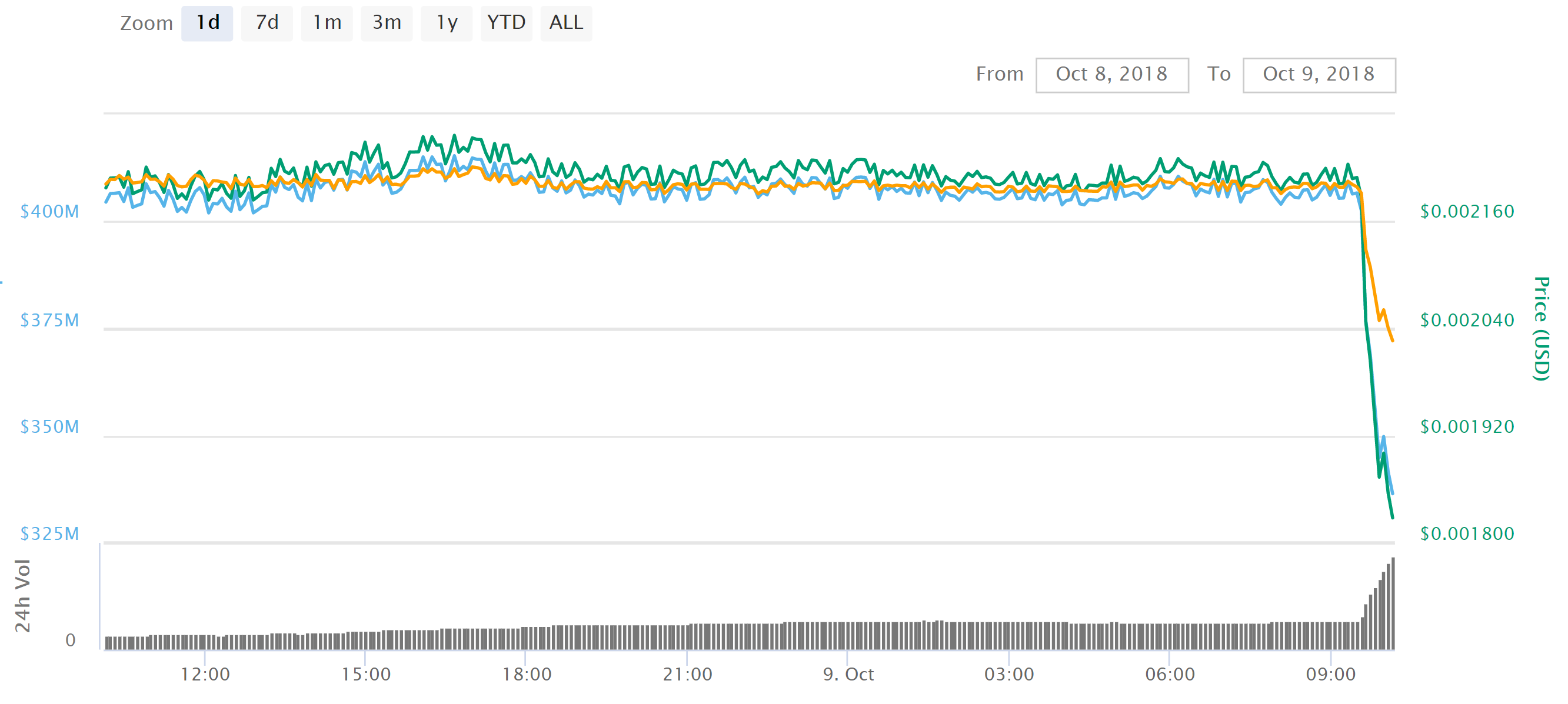 Triggers is being hit the hardest, with the price dropping an astonishing 35% in one hour. $TRIG is now valued at $0,20. ChatCoin ($0,017) has lost over 21% since the Binance announcement. 139th ranked Iconomi dropped 5%, and is the least affected coin of the four. However, with close to 75% of the trading volume on Binance, $ICN is expected to take a beating as well.
For Triggers, the problems seems to be the biggest. According to data of Coinmarketcap, the project is only listed on Binance, and $TRIG will lose all its trading volume starting tomorrow.