New data reveals that 36% of circulating BTC supply is lost
Two research firms – Chainalysis and Diar – have released new information regarding the amount of Bitcoin actually available in circulation.
According to CoinMarketCap, the amount of BTC currently in circulation is 17,296,912. Data from Chainalysis has revealed that 36% of that amount is lost, likely lost, or unmined meaning that 6,226,888.32 BTC is unavailable. The results go on to say that 22% is held by speculators, and investors accounted for 30%.
Chainalysis recently updated their year-long study into the Bitcoin money supply, Spring to Spring, 2017 to 2018. The results of that study "revealed long-term investors sold approximately $24 billion of bitcoin to new speculators between December 2017 and April 2018, with half of this activity occurring in December alone. This unprecedented injection of liquidity served as a fundamental driver behind the price decline during the same period," Chainalysis state.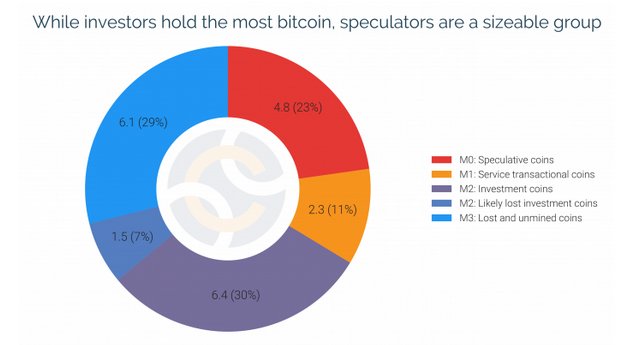 Chainalysis state that in order to bring some mainstream adoption to the industry, expanding understanding of the nascent technology is key.
"For emerging financial systems, such as the crypto-economy," they explain, "building an understanding of the underlying economic signals is a key factor in empowering participants to make more informed decisions. People are simply less likely to stay in, and are less well served by, a market that appears random and based on hype. If we can identify and monitor clear signals —and those signals are logical— more people will feel comfortable investing. That's where data can play an important role."