Samourai Wallet says "Adieu" to fiat in style
Famous Bitcoin wallet Samourai made a bold announcement yesterday on their blog, informing their users that the wallet will no longer tell how much their assets are worth in fiat currencies.
The post started off by introducing the users to the new languages Samourai is available in. The team admitted that they expect numerous international users to download the wallet and join their "movement", now that their app is available in 12 languages (including Spanish, Portuguese, and Brazilian Portuguese). Indeed, the driver for these additions was that they noticed "increasing dramatically from international user bases with a native translation, usually in places where they need Samourai the most."
At the same time, one could argue that this might also turn out to be a life vest following their somewhat unconventional decision to disable fiat conversions on the Samurai wallet app. The team even acknowledged that this choice could lose them customers; perhaps the expected new international users can cover this loss.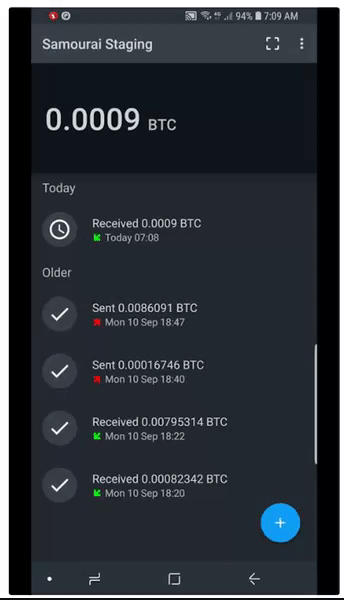 The team behind Samourai wallet revealed that they introduced fiat conversion first in 2015, thinking that it could prove a "convenient feature" at the time. However, they came to learn that their users — and traders in general — ended up appraising Bitcoin only in relation to the USD and other fiat currencies. "We spent many hours a week in our support channels explaining to confused and concerned users why they had 8 USD yesterday and 7 USD today. We reasoned that "Users aren't ready" to give up thinking in fiat terms," they declared. Samourai eventually arrived at the conclusion that their "users will never be ready" to give up thinking in fiat terms and therefore proceeded to replace fiat conversions with Bitcoin and Satoshi conversions across all wallets right away. The Sentinel Watch, also a Samourai product, will be spared of this change.
For those unfamiliar with it, Samourai is the company that produces one of the leading mobile Bitcoin wallets on the market. Their anarchist business philosophy, stress on privacy, and value of autonomy earned them the hearts of thousands of cryptocurrency users. Their other impressive products include Sentinel (offline BTC wallet) and PayNym, a sort of Google Pay for cryptocurrency wallets.