XRP lost close to $10 billion since spike, market down $14 billion in 24 hours
After days of pumping, Ripple's XRP token is on its way down on Tuesday again, with over $4.5 billion of the market cap of XRP gone up in smoke in the last 24 hours.
The rally of Ripple's token ended on Friday, when the price hit $0,69 and the market cap reached $27.5 billion. Since that spike, XRP lost close to $10 billion. At the time of writing XRP is worth $0,45, and has a market cap of $17.6 billion.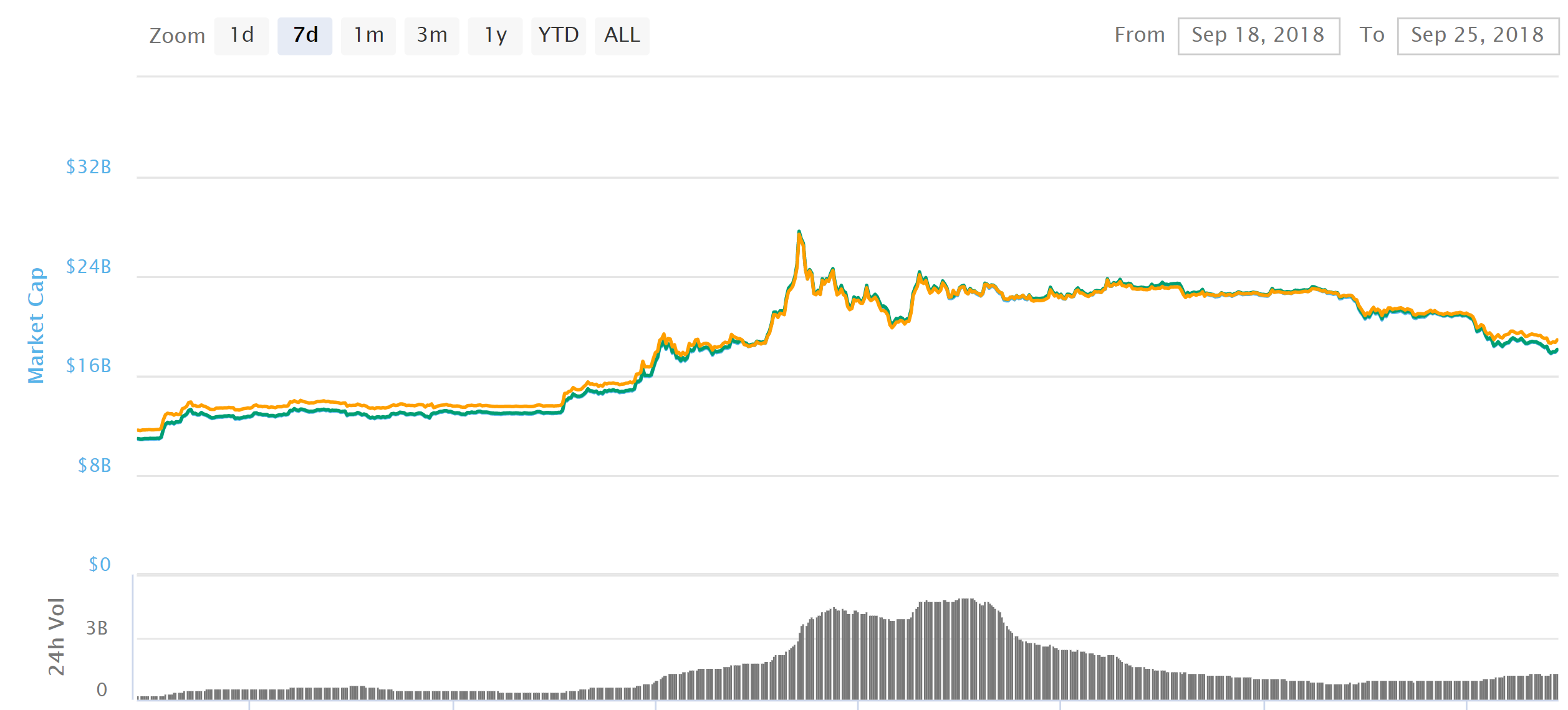 It still has gained significantly in a week's time. Seven days ago XRP was still valued at $0,27, with a market cap of close to $11 billion.
The surge of XRP was the result of Ripple stating that their new product xRapid will go live 'in the next month or so'.

Read more: Behind XRP's 100% surge: xRapid explained
Red market
Ripple's XRP is not the only project suffering losses today. The whole market is in red, with the market cap dropping from $221 billion to $207 billion in the last 24 hours.
Bitcoin ($6.418) is down 3,5% and Ethereum ($212) 10%. Next to XRP (-17%), EOS, Stellar and Cardano are also among the worst performers in the top ten, all losing 10% of their value.
Aurora is outperforming the market today, with a rise of 12%. Steem is also up 6,5%.