Litecoin and Dash are coming to CoinText, an SMS Wallet that already supports BCH
Dash Force News is reporting that CoinText, a popular SMS-based wallet, recently announced that it will be adding support for both Dash and Litecoin. Until now, CoinText has only allowed for Bitcoin Cash transfers.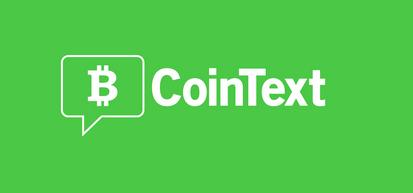 Though CoinText has traditionally only had the one currency, they claim they simply want to see crypto proliferate. Lead developer Vin Armani is quoted:
"Although Bitcoin Cash is the leading contender to become money for the world, we are coin agnostic. Ultimately, we want to empower people to use cryptocurrency as cash. The Dash and Litecoin communities have been asking for this service for a while. We're positioned to deliver a well tested product before anyone else."
With this system, anybody with a cell phone, even if it isn't a smartphone, can transfer BCH, Dash or LTC anywhere in the US or Canada. Similar systems have popped up around the world, maybe most notably in Venezuela as it struggles with runaway inflation.
Anybody who wants to get involved can simply text START to 1-603-782-2297 (US) or 1-506-500-5065 (Canada).
Could this type of real practical crypto usage be the beginning of widespread adoption outside of financial markets? We shall see.
Read More: CoinText.io raises $600,000 dollars to build Bitcoin Cash mobile wallet