55% of all circulating BTC is held by less than 1% of wallets
More than half of the world's circulating supply of Bitcoin is locked in just 1% of wallets, The Hard Fork reports.
Blockchain research unit Diar has discovered that less than 1% of all wallet addresses are in possession of $100 billion worth of Bitcoin. According to Diar, the 55% is controlled by wallets that have more than 200 BTC, the equivalent of around $1.25 million.
Furthermore, one-third of all BTC held by whales has never been used for outgoing transactions. In other words, the BTC has never left the wallets after being received. Diar explains that around 3.8% of the BTC supply is sitting in five wallets known to be held by major exchanges.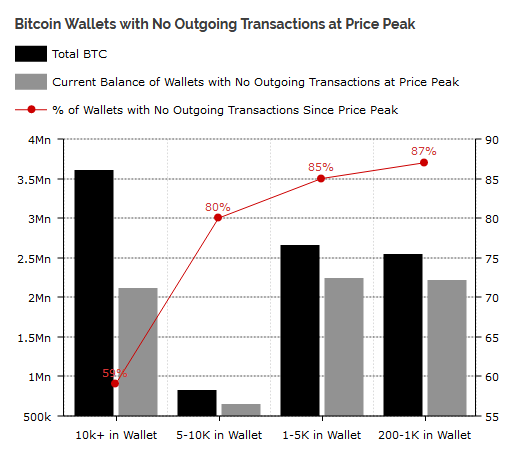 An analysis conducted in April by blockchain analytics firm Chainalysis corroborates the information shown by Diar. According to Chainalysis, one-third of the Bitcoin supply was in the hands of 1600 individuals. Furthermore, the April report suggests that as much as 30% of the Bitcoin supply is lost.
Diar also explains that some of the dormant Bitcoin could be in wallets held by owners who have forgotten their passwords.