48% of American millennials show preference to crypto over fiat
A recent market study among 1,202 adults, conducted by the research firm YouGov, revealed that almost half of the American millennials are ready to ditch the US dollar and use cryptocurrency instead.
79% of Americans, so the study says, are familiar with at least one type of cryptocurrency. Of those, 71% recognized Bitcoin, which of course, is the largest cryptocurrency by market capitalization.
The study further reveals that 36% of Americans believe that cryptocurrencies will be accepted as a means of transaction for legal purchases within the next decade. Almost half of those who expressed this view are millennials.
27% of women have never heard of any of the cryptocurrencies, while 16% of men shared the same answer, which shouldn't come as a surprise, as women are highly underrepresented in the crypto world.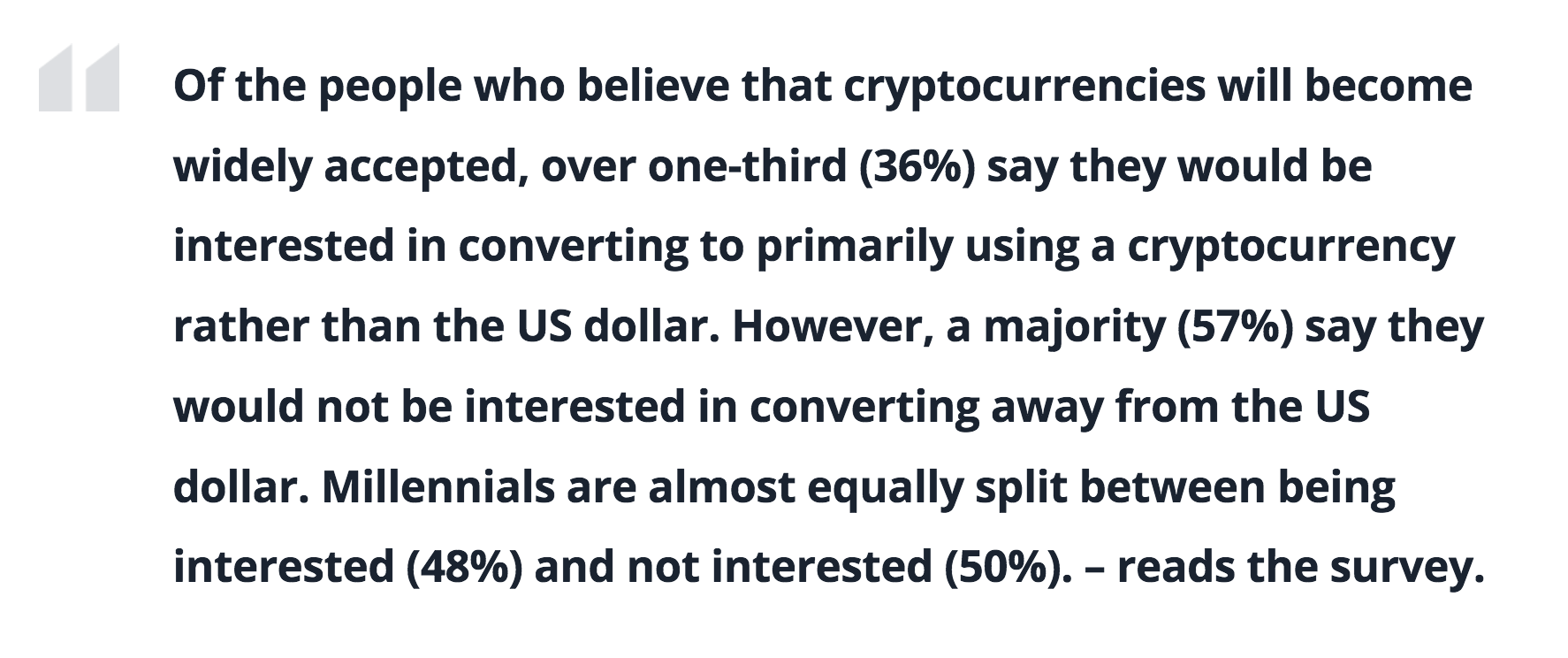 Maybe more shocking is that 87% of those who were interviewed said they didn't have any interaction with Bitcoin. 50% of those said they do not have the intention to buy BTC and that they are happy they didn't do so earlier as well. Only 15% said they felt as if they should have bought Bitcoin when prices were lower, but feel that it's too late to buy in now.
Mass adoption clearly still has a long way to go in America.