Waves is rolling out smart contracts: What will this mean for users?
Last month, decentralized exchange (DEX) Waves made news when it broke over $5 million in daily trading volume, marking it as an important DEX to watch. This week it announced via Twitter that it will be rolling out smart contract capability on September 10th, which it says will bring with it a number of new features.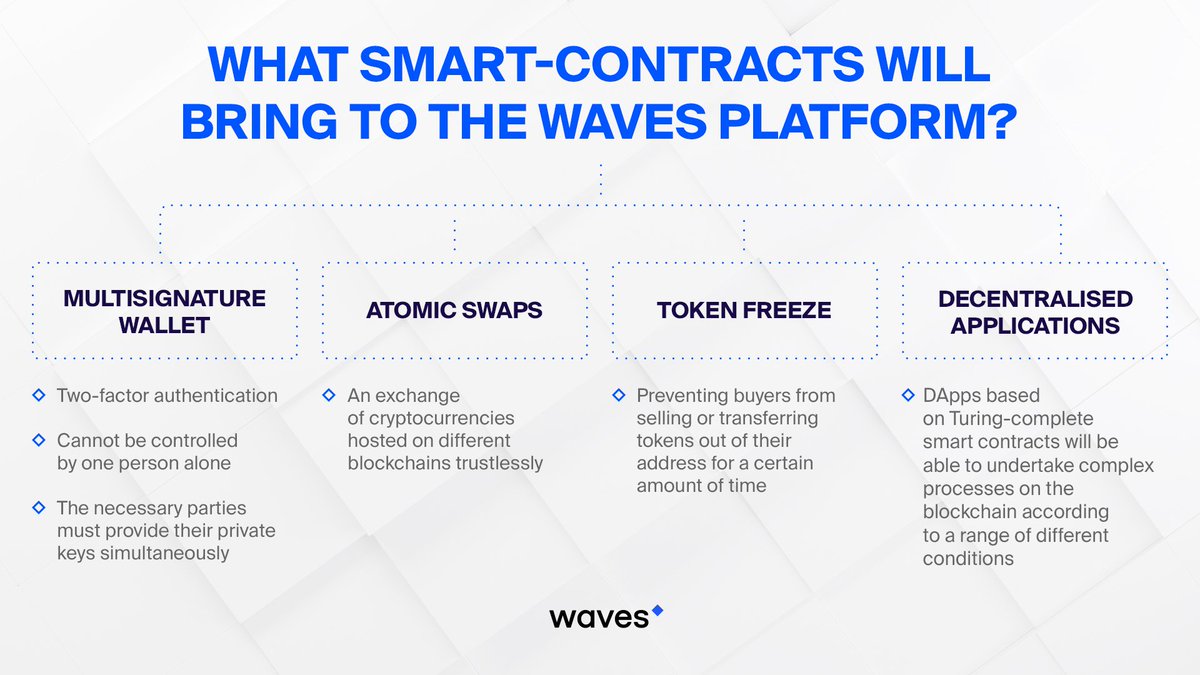 Waves describes itself as the fastest blockchain platform in the cryptospace, and seeks to be at the vanguard of crypto development. It is one of the most important members of the growing space of DEXs, which are various models of exchanges which center trading capabilities on peer-to-peer networks, rather than relying on a centralized authority.
Towards this goal, Waves is introducing something similar to the smart contract technology originally developed by the Ethereum blockchain. In this case, however, the smart contracts verify accounts, rather than coins. The end result is still that transactions can be authenticated without relying on a centralized validator, but in the case of Wave's paradigm, is token-agnostic, and will expand the capabilities for users trading on the platform.
$waves has built a totally unique smart contract system. it is cheap, safe simple and brilliant.
i daresay it is the most underrated project in $crypto right now.@wavesplatform https://t.co/v3K6P69QaH

— tehMoonwalkeR (@tehMoonwalker) September 5, 2018
Many point to DEXs as an exciting development which will push the crypto space forward, and Waves continues to be at the very forefront of development in this exciting corner of the crypto ecosystem.
Read more about Waves here.