GMO to end mining bitcoin cash
CCN is reporting today that GMO Internet, Japan based mining firm and mining chip manufacturer, has announced it will be ceasing its bitcoin cash mining operation and instead focus only on bitcoin. The move is most likely due to the significant difference in profitability between bitcoin mining and bitcoin cash mining.
The information originally came from GMO itself which released a statement to investors detailing how the operation has been shifting to bitcoin exclusively.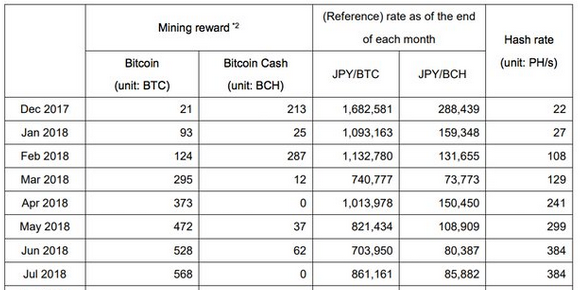 The shift is most likely just good business sense, and it is possible that GMO will at some point resume the operation if profitability increases. It appears February was the peak month for mining bitcoin cash, with a listed reward of 287 BCH for that month.
It has also been speculated that this could be prompted by the fear of a 51% attack on the bitcoin cash network, which could be possible because it is a smaller network than bitcoin's. However many don't think it is likely that such an attack would be highly profitable in any sense.
Will GMO Internet ever start mining bitcoin cash again? If they do, Chepicap will be here to let you know.