The crypto of congress: Lawmaker discloses holdings of Ethereum and Litecoin
According to a financial disclosure report, yet another member of Congress have revealed their investments in cryptocurrency, however, it appears they may have jumped in at the wrong time…
Democratic Congresswoman for Hawaii, Tulsi Gabbard, disclosed holdings between $1001 - $15,000 in Ethereum (ETH) and Litecoin (LTC). However, progressive this may be, it does seem that the congresswoman may have got in at an inopportune time.
The report shows that Gabbard bought the majority of her assets on the 12th of December last year, in the midst of Bitcoin's (BTC) massive price pump which dragged the majority of altcoins up to their all-time highs.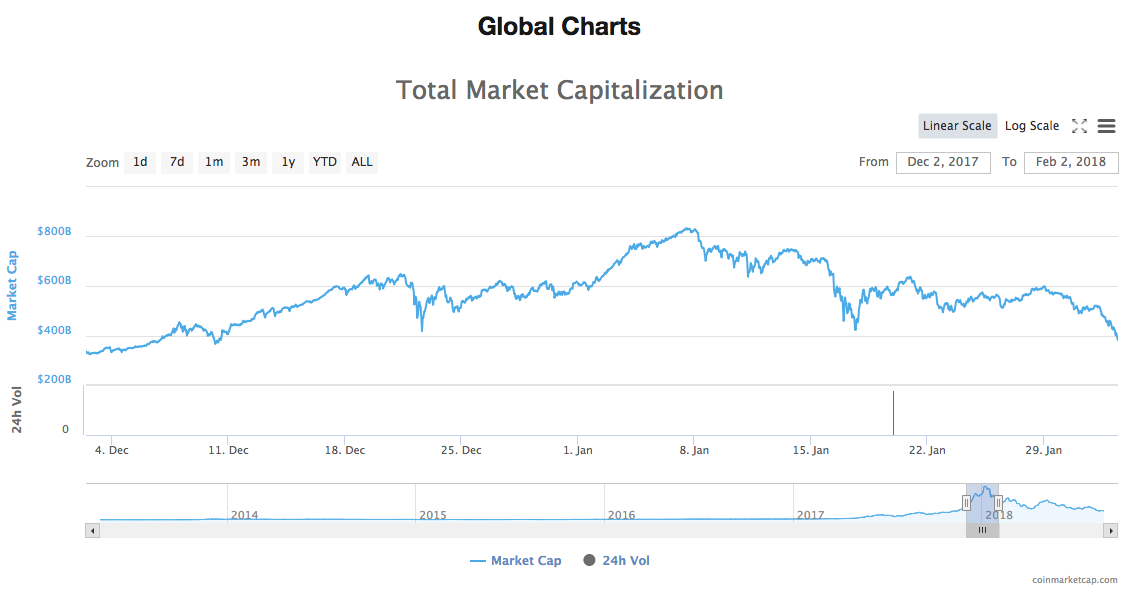 At the time of purchase prices for ETH were surpassing $600, rising to a high of around $1400 in mid January. Similarly, LTC was on a massive spike as Gabbard bought it, rising exponentially from about $160 to $300 in a day around the time of purchase, eventually hitting its all-time high on the 19th of December. Gabbard is clearly a HODLer, as this report on her holdings was only recently disclosed.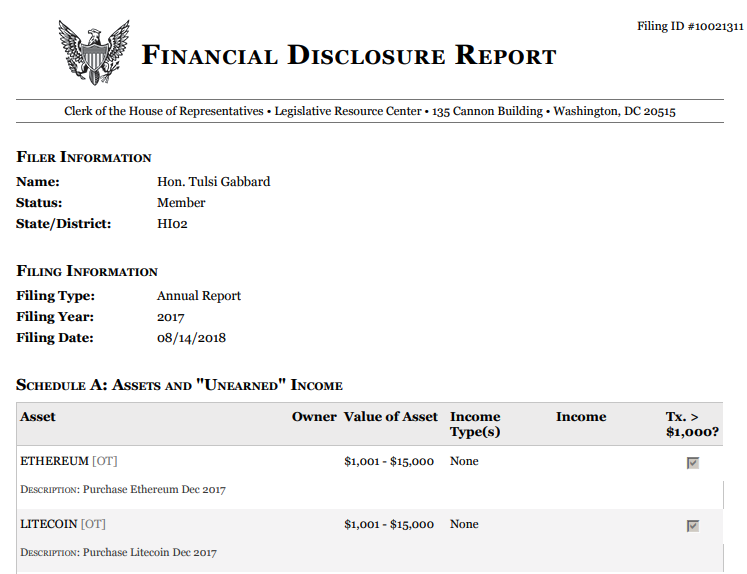 Gabbard isn't alone on capitol hill, she marks the second such politician to disclose holdings of cryptocurrency. Representaitve Bob Goodlatte similarly disclosed that he was a holder of BTC, ETH and Bitcoin Cash (BCH) amounting to between $17,000 and $80,0000.