Robinhood announces an increase in its bug bounty reward program to $50,000
According to Robinhood's recent blogpost, the company has upped its maximum bounty reward to $50,000, as well as adding some clarification about the types of bug reports they're looking for.
The bounty program rewards bounty hunters for finding vulnerabilities in Robinhood's software. The rewards range from a minimum of $100 to the new maximum of $50,000. A Remote Code Execution will net you between $25,000 and $50,000, while a Significant Accounting Manipulation will reward you between $15,000 and $25,000. Open redirects will reward you with the smallest reward of $100. The full list is below: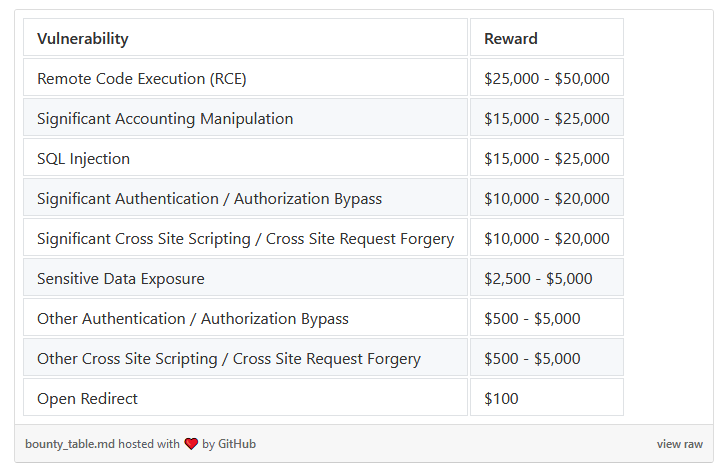 Karthik Rangarajan, security lead at Robinhood said in the release that "In the past, we weren't always clear about the types of reports we were looking for, or how we'd reward researchers for filing those reports — so we're launching a new program with bounty ranges for specific types of vulnerabilities (or 'bugs')."
He went on to say that the eligible vulnerabilities and rewards are subject to change over time, and that the eligibility of the bug is determined solely by the Robinhood security team. Researchers may also be rewarded for finding a bug that doesn't fit into one of the aforementioned categories.
Additionally, Robinhood announced recently that some of its private shares have been made available for investment through tokenization done via the Swarm network. Read about it here.