BTC's immediate end of selloff is foretold
Bloomberg says Bitcoin's selloff may end soon according to its technical signals.
A tool called the GTI VERA Convergence Divergence Indicator that detects trend reversals and exhaustion foresees an immediate end of selloff for Bitcoin.
The signal shows a trend reversal is coming soon, which may well be true as the last time it pointed a reversal, BTC surged by 39% the next month.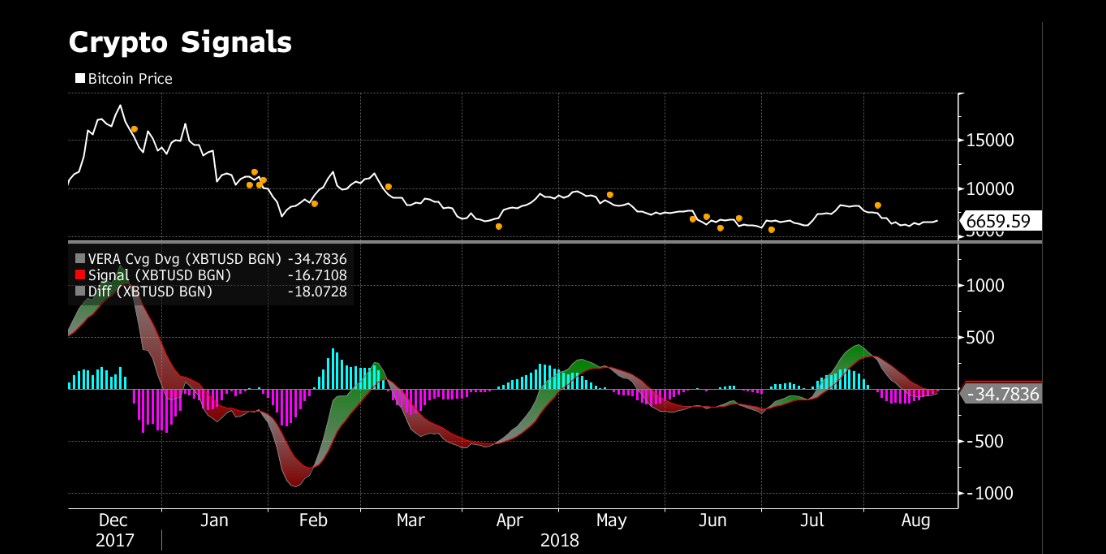 The GTI VERA Convergence Divergence Indicator wipes out noise with its proprietary VERA (volatility explosion relatively adjusted) and only uses the traditional moving average convergence divergence (MACD) similar to the technical traders typically use.
Aside from the price, BTC believers have had to deal with unpleasant news on the cryptocurrency these days. This prediction may well be the good news they're looking forward to its fulfillment in the near future.