What happens when you buy and hodl 31 cryptocurrencies for 365 days?
Software Engineer, Brett McLain did exactly that. In an attempt to see what exactly holding 31 cryptocurrencies for one year would achieve, McLain decided to give it a try.
McLain started his 52 week journey in July 2017. The idea was to try and perhaps replicate the 2017 mid year bull run which saw most coins soar to new all time highs.
McLain would drop $10 each on a selected top 31 coins and monitor their progress for 52 weeks, equating to one year.
While the project had its ups and downs as per many investors who held over Dec 17/Jan 18, the study is a great example of what can happen when you hodl through a bull and a bear market.
Week 1: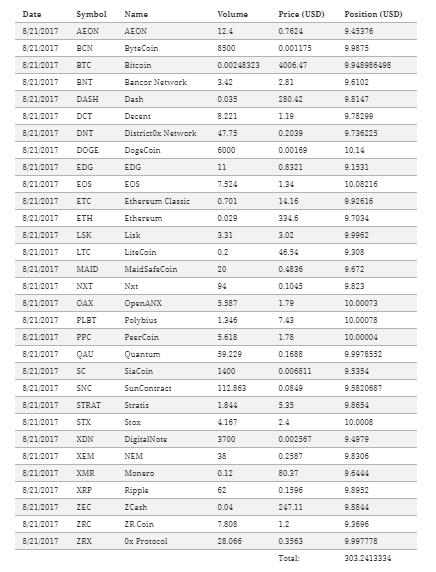 Week 21: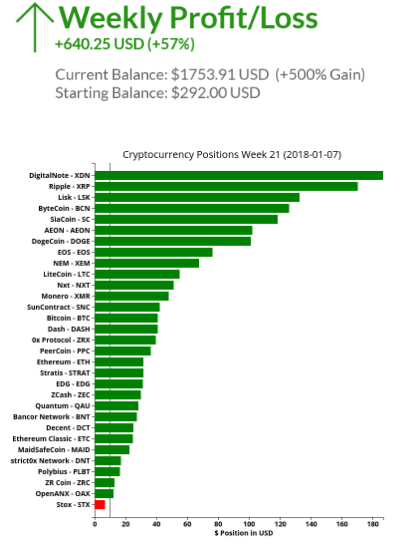 Final Week 52: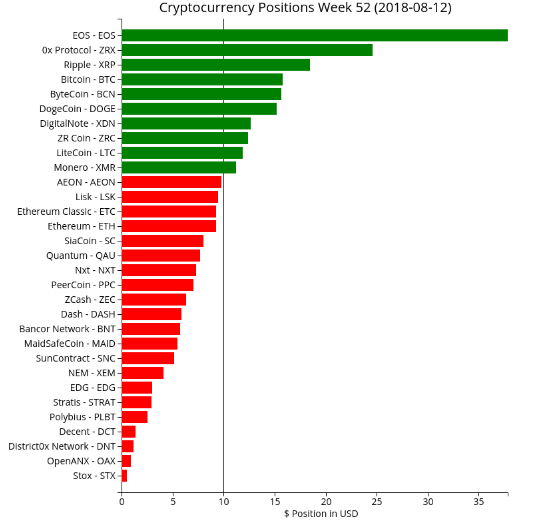 The graph below shows the starting balance, which slowly rose to January all time highs before plummeting back down to just below break even.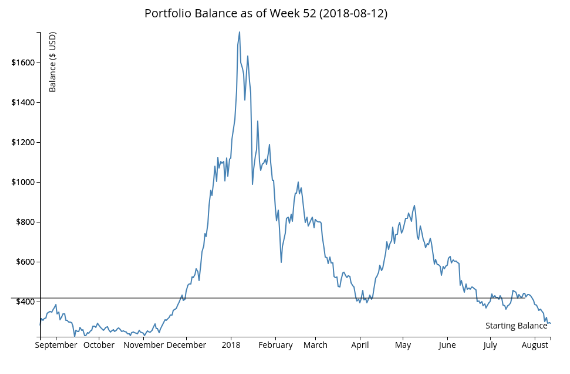 The full in depth weekly postings of McLains project can be found on his personal blog. Once again, a good lesson can be taken away from being too greedy and not selling for profits. Albeit this project was strictly not to sell. The sentiment mirrors that of many investors who became euphoric due to the gains from the last bull run and simply sat back as their gains slowly disapeared over the past 8 months.