Cardano slips to 9th as Tether becomes the 8th most valuable cryptocurrency
Tether has knocked Cardano down a notch after the currency pegged to the US dollar printed around $300 million, increasing its market cap to just over $2.7 billion.
The rise of tether is an indication of just how much cryptocurrencies have devalued this year. It's not so long ago when you wouldn't be in 8th position without a market cap of less than $10 billion.
Tether's rise has lead to the possibility of it overtaking Litecoin as well, which is currently only about half a billion dollars ahead. Looking at Tether's progress over the last year seems to only confirm the stablecoin's acceleration: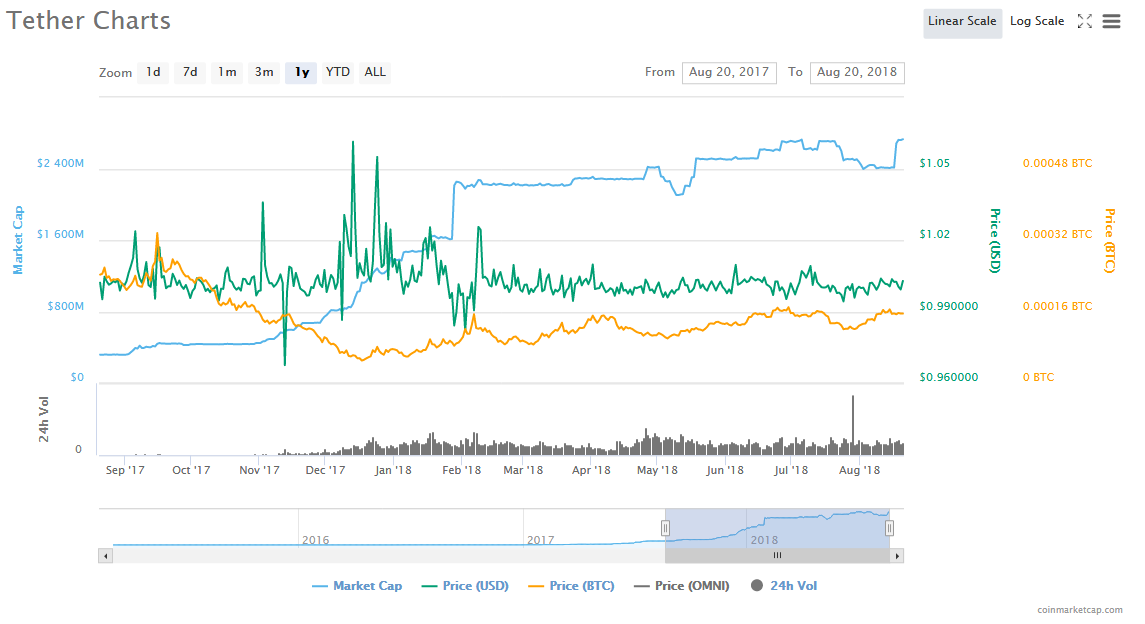 As TechCrunch reports, Tether has seen its fair share of controversy, a lot of which comes from the stablecoin's most passionate critic, Bitfinex'ed. Researchers at the University of Texas have also accused Bitfinex and Tether of manipulating the price of bitcoin, which has led to an alleged subpoena by US regulators.
Read about how Tether recently issued a new batch of tokens worth $50 million.