Alibaba has released a blockchain based cloud storage service
Alibaba, the enourmous Chinese online retail service is seeking the use of blockchain to position its cloud services, Aliyun, as both the dominant cloud computing service, as well as a part of Alibaba's continued dominance of e-commerce and online retail spaces, according to Asia Crypto Today.
According to Smartereum Alibaba has a total of 43 of the 406 blockchain patent applications of 2017, showing their vested pursuit of implementing blockchain technology in their supply chain as well as in cloud computing and storage services.
Aliyuun, earlier this month, released plans for providing blockchain as a service (BaaS), and so far Aliyuun already supplies over 47% of the cloud infrastructure service, and 27% of the world's cloud platform service, in both cases meaning the company supplies a plurality in the cloud computing service globally across those two markets, each of which represent slightly different services cloud computing technology can provide.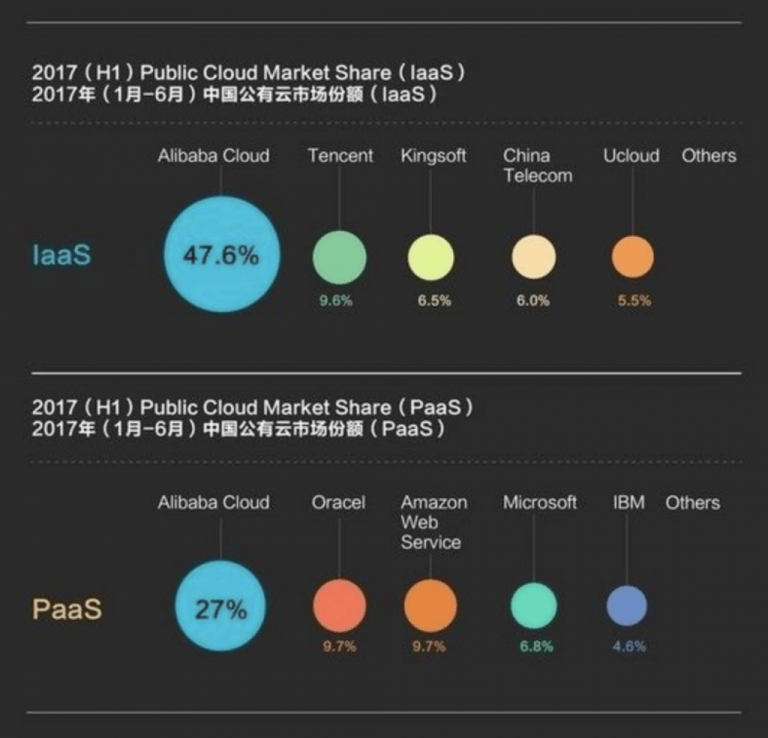 In general, the entirety of the cloud computing service market is dominated by Amazon, who hold the top share of 33%, according to Marketwatch. Nonetheless, Aliyuun has never hidden their ambitions to leverage Alibaba's vast infrastructure and already established commerce empire to roll out blockchain technology, and use the size of their provided services as a logistical advantage in gaining data on blockchain implementation.
Alibaba and their cloud computing service are a phenomenon to watch for anyone interested in what the future of blockchain technology will look like.