How long do bull runs last?
Dark days are upon us, the market is gloomy and we're not any closer to seeing the light, but what happens once we reach the end of the tunnel?
Bull runs are few and far between, as demonstrated by past occurrences and there is no real telling when exactly they'll begin, but there might be a way of estimating when they're going to end...
Let's start at the very beginning, way back when Bitcoin was worth a mere $0.06… Six cents, let that sink in. Bitcoins premier bull run from $0.06 to $0.36 a 500% increase during a run lasted approximately 30 days from October 8th – November 8th, 2010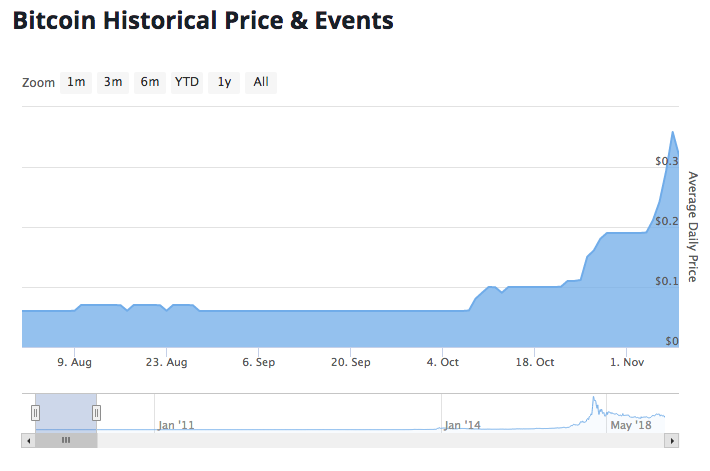 The following is a list of other similarly significant runs leading up to now:
- Jan 19th – Feb 14th 2011 | $0.31 - $1.06 | 241% increase in 26 days
- Apr 26th – Jun 9th 2011 | $1.67 - $30 | 1671% increase in 44 days
- Mar 18th – Apr 9th 2013 | $48 - $213 | 337% increase in 22 days
- Oct 14th – Dec 1st 2013 | $136 - $1,142 | 739% increase in 48 days
- Nov 13th – Dec 18th 2017 | $6,100 – 19,500 | 219% increase in 35 days
One could summarise that these bull runs were over and done with within 24 days on average with an average increase of 641%. If this is the case, then it leaves us to assume that any such future bull run with an increase of around 600% within 24 days will either be near its peak… or will continue to do better than average.
Interestingly, back in March of this year Tom Lee, head of research at Fundstrat set out on a similar experiment. Lee's hypothesis stated that crypto's bull and bear markets are cyclical, and made up of three stages: a bull run, a bear market and … nothing, until it repeats.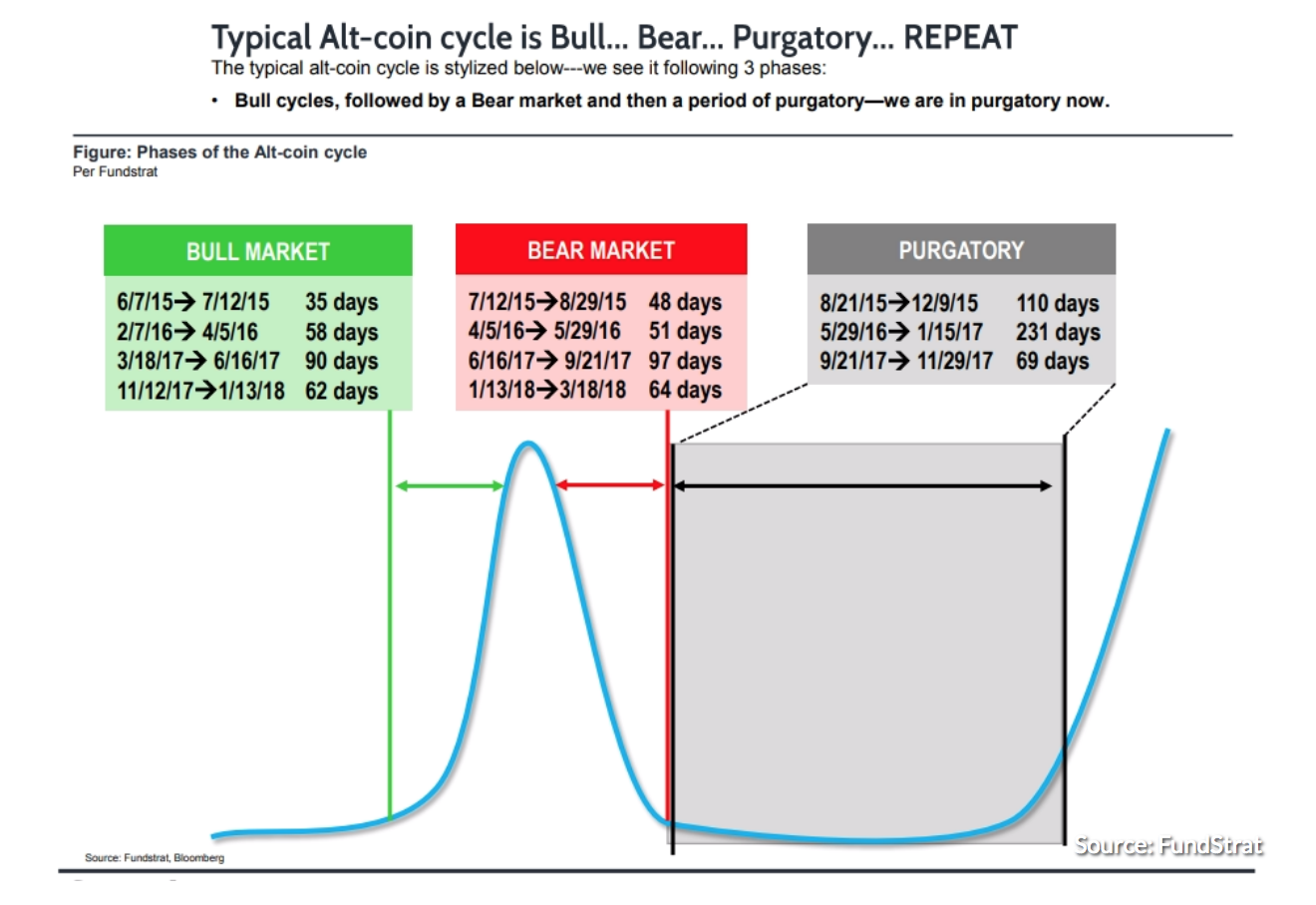 Judging by Lee's graph we can suppose that on average 'purgatory' - following a bear market - lasts 136 days; based on Lee's sentiment, the major bear market ended around the 30th of March 2018 (Bitcoins previous 2018 low), meaning that we're roughly in time for another bull run…
As always there are no definitive answers in this space but with some analytics and a fair bit of mathematics, you can be a lot more accurate than the average trader...