Former FBI director turned private investigator is "going crypto"
Former FBI director, Louis Freeh, - previously hired by Tether to formally vet their finances - has hinted that he may investigate other areas of crypto.
During an interview with Yahoo Finance's Senior Writer Dan Roberts, Freeh elaborated upon the Tether investigation. This was his first foray into cryptocurrency, but apparently not his last…
Roberts said:
"This was the first time that Freeh has ever investigated anything cryptocurrency related. But we talked about Tether and to me, the interesting takeaway was he said they expect to do more crypto investigations. They are already hearing from people that want those."
According to Roberts, Freeh added to this by saying that he might be extending his law firm to allow further investigations within the crypto space:
"And they might be staffing up at their firm in order to do it. I said, would you create a new unit within the law firm? He said, "we've talked about that possibility." So as far as I can tell, I see that as Louis Freeh going crypto. We talk about "going crypto," when we cover these stories.".
The Tether investigation undertaken by Freeh's law firm was denounced by Tether skeptics who claim that the investigation found evidence that was sought by Tether, pointing to the companies hiring of their own investigator as shady. Roberts said that Freeh called this "a hazard in his business". Freeh also stated that the investigation couldn't be viewed as an official audit, something also mentioned in the investigative report.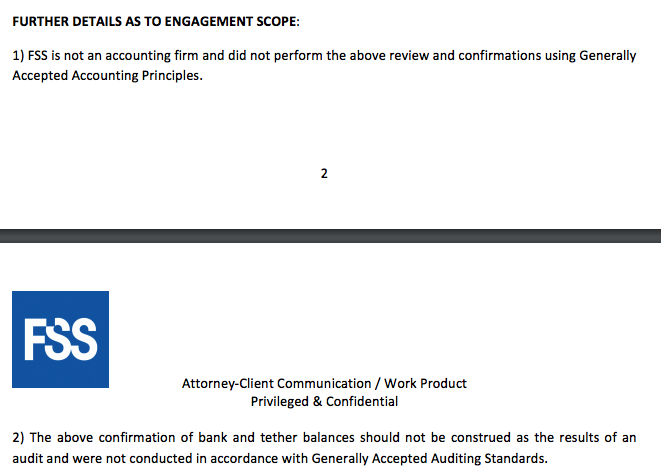 The investigation allegedly found Tether to be holding the number of funds they say they hold, which are meant to back up, 1 for 1, the amount Tether in circulation. Skeptics also point to the fact that the banks in which the funds are supposedly held weren't released by Freeh, and haven't been divulged by Tether. According to Freeh "these are reputable big name banks that we know and have heard of".