Bitcoin could replace US money supply if it hits $213,000, says UBS
According to Bloomberg, the report issued by the UBS asserts that Bitcoin cannot yet be classed as money, or even feasibly an asset class, until either, the aforementioned price point is reached, or its network processing capabilities are improved dramatically. The report states:
"Our findings suggest that Bitcoin, in its current form, is too unstable and limited to become a viable means of payment for global transactions or a mainstream asset class.".
The report wasn't simply being negative or hyperbolic, it specifies that cryptocurrencies could potentially become viable alternative assets; although the report added the caveat that prices would likely remain volatile.
That being said a recent Survey by Chainaysis shows that Bitcoins usage within commerce has dropped significantly, by more than 70% since September last year. From $411 million to around $60 million recorded in May.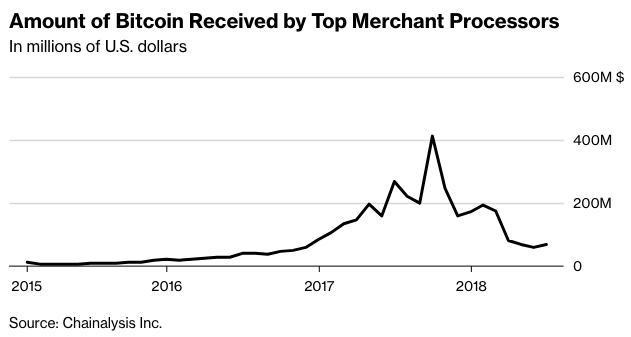 Bitcoin aficionados still remain certain that the #1 will replace money all together and with some bullish spirit they could be right. Some predictions far surpass the $213,000 mark set by the UBS, such as John McAfee's $1 million by 2020 forecast. Another such prediction came from one-half of the Winklevoss twins. Cameron Winklevoss, co-owner of the crypto exchange Gemini, stated that in 10-20 years Bitcoin could be worth $300,000+.
Judging by those auguries, the replacement of the US dollar could be fairly close at hand…