ICO funding sees major drop in past 2 months
TokenData.io released a graph showing the combined funds raised for ICO's since Jan 2017. The chart shows a huge drop in ICO funding over the past two months.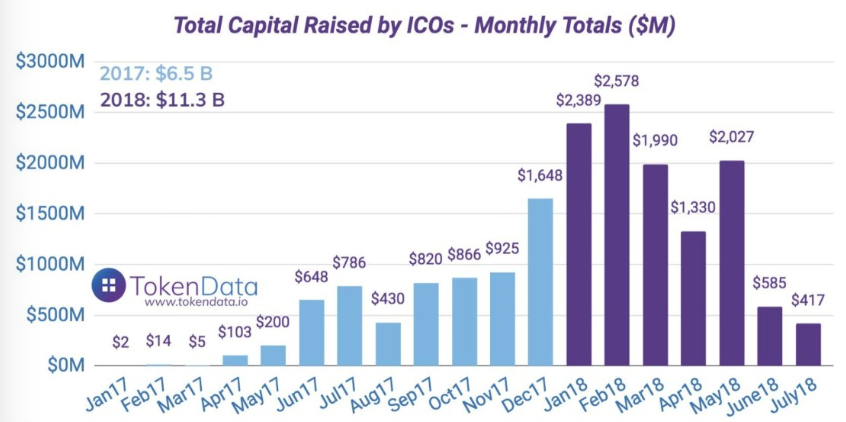 The graph shows that in 2018, Initial Coin Offerings have brought in nearly double the amount of funds with five months of the year left.
However, a sharp decline in ICO funding can be seen from June where a 75% reduction in funding was seen and has since fallen a further 30% in July 2018.
The drop in ICO funding could easily be related to the huge decline in cryptocurrency prices with most ICO's dropping well below their original ICO prices.
ICOs appeared to be the holy grail in 2017 bringing in over 100x profit on several projects before 2018. ICO Drops offers a feature that shows the ROI on ICOs since inception and the majority of ICOs sit well below their original ICO price with several dropping over 90% from the ICO price including projects like DomRaider ($DRT) which is down 96% after selling out on their ICO with a cap of $67 Million.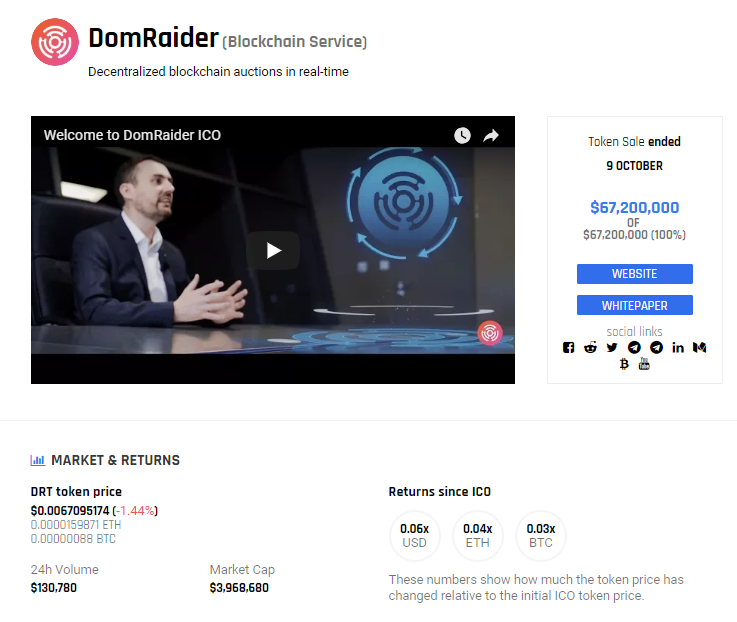 The statistics on ICOs below ICO price is rather alarming and it is a clear sign that investors are losing confidence in what has become an extremely saturated market. Companies are literally just running a money grab without any product development or value to the tokens beforehand.
Several Twitter users gave their feedback regarding the situation:
Saturation of the ICO space.

— Freddy Matthias (@fidmatt) August 2, 2018
Most (even excellent) projects are now selling way below ICO price from earlier in 2018. Many others were scams or hype. Why risk investing in an ICO when you can buy ETH in a dip, put a low bid on idex and wait? ICOs were pretty much all overpriced.

— jess (@qushta) August 2, 2018
99% of ICO are scams with their shitcoins. Most are shady individuals who only wants to make a quick buck.

— Crypto Slice (@SliceCrypto) August 2, 2018
Ensure you do your own research when investing in ICOs and never invest more than you are willing to lose.