eToro report: "If Bitcoin is digital gold, then Litecoin is silver"
The 8-page report commences with the line: "If Bitcoin is digital gold, then Litecoin is silver", continuing on to suppose that based on his analysis the currency is "trading at could be seen as a massive discount to what it should be worth".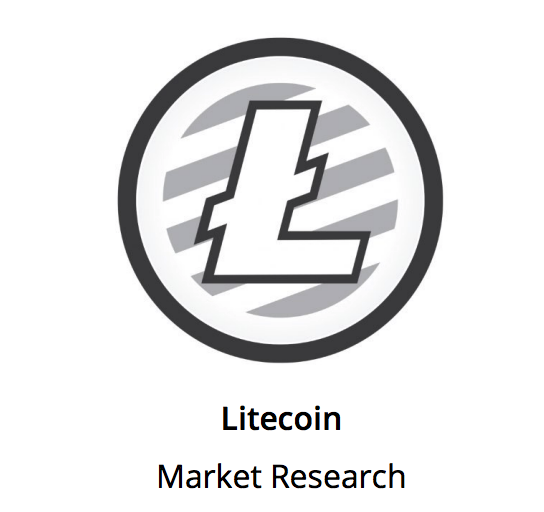 The report elaborates upon on the success of the Litecoin foundation's recent partnerships, focusing specifically on the collaboration with TokenPay to purchase a stake in the German bank WEG; stating that the move "marks the first major public acquisition from a crypto company in the traditional finance world.".
Greenspan also looks to the fact that Litecoin is a quasi-ally of Bitcoin rather than a rival, adding that unlike other BTC forks the creation of a separate genesis block allowed it to be kept out of the messy politics between battling forks of the original Bitcoin; Greenspan states that this allegiance allows Litecoin to implement Bitcoin developments such as Segwit and the lightning network without being called out for plagiarism.
The report also compares Litecoin to other cryptocurrencies, noting that LTC has a more widespread adoption in terms of transactions and trading volume and asserting that this doesn't yet seem to correlate to its price.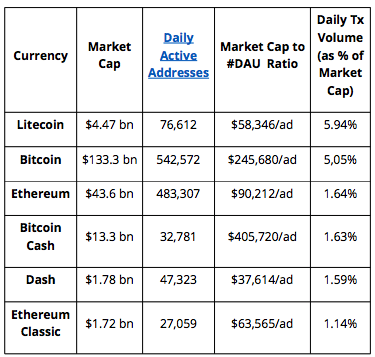 Greenspan concludes with the idea that Litecoin may have been oversold, stating that it fell 81% - a 10% larger decline than that of the total market cap of all crypto assets, experienced after the highs in January.
"Given that Litecoin has an established and stable working product, as well as significant adoption, this bear market of the whole cryptocurrency industry could have lead to Litecoin being oversold.".