A sunken warship containing $130b in gold is connected to a possible crypto scam
A South Korean based company known as the Shinil Group are said to have discovered the wreck of a Russian warship, claiming it contains more than $130 Billion (USD) in gold bullion however the very same company may be connected to an upcoming ICO…
The Shinil group claimed to have discovered the wreck of the warship known as Dmitrii Donskoi, a cruiser built in the 1880's which met its demise in the Russo-Japanese War while battling enemy warships.
It is believed that the ship contains 200 tons of gold bullion and coins amounting to 150 trillion won ($130 billion)
Some academics doubt the existence of such treasure and South Korean regulators have weighed-in to caution against treasure hunting based on conjecture.
A representative for the Shinil Group – Park Sung-jin – spoke to Reuters about the discovery:
"We believe there are gold boxes, and it's historically proven… The boxes were very tightly lashed, indicating there are really precious stuff inside.".
Sung-Jin stated that the company will release a report on their finding ins a press conference next week.
Further to this, Sung-jin divulged of a cryptocurrency exchange supposedly linked to the discovery. According to Sung-jin the exchange is not affiliated with the Shinil Group, despite the exchange's website claiming otherwise. The exchange, called Donskoi international, promises to share profits from the wreck by rewarding users of their platform with Shinil Gold Coins (SGC's).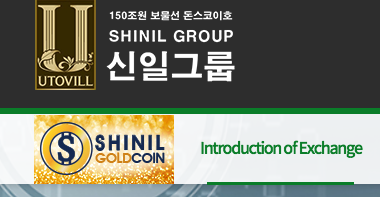 A statement on the website reads:
"To share profits with the public, we will provide 25 Shinil Gold Coins (SGCs) to all citizens at the membership signup, and 5 Shinil Gold Coins (SGCs) to each person who has attracted additional members.".
A strange twist to a bizarre train of events. South Korea's Financial Supervisory Services warned against any investment into the aforementioned cryptocurrency stating that investors could "suffer massive losses if they bank on rumors without concrete facts regarding the recovery of a treasure ship.".