Stellar look to widen their demographic by 1.6 billion with Sharia certification
Stellar have today announced that they have obtained a Sharia compliance certification for the stellar network, but what exactly does this mean?
In a statement released today, Stellar has revealed that they have received guidance from The Shariyah Review Bureau (SRB) - a sharia advisory agency, licensed by the Central Bank of Bahrain - which enables "sharia-compliant applications of Stellar Technology In Islamic financial institutions".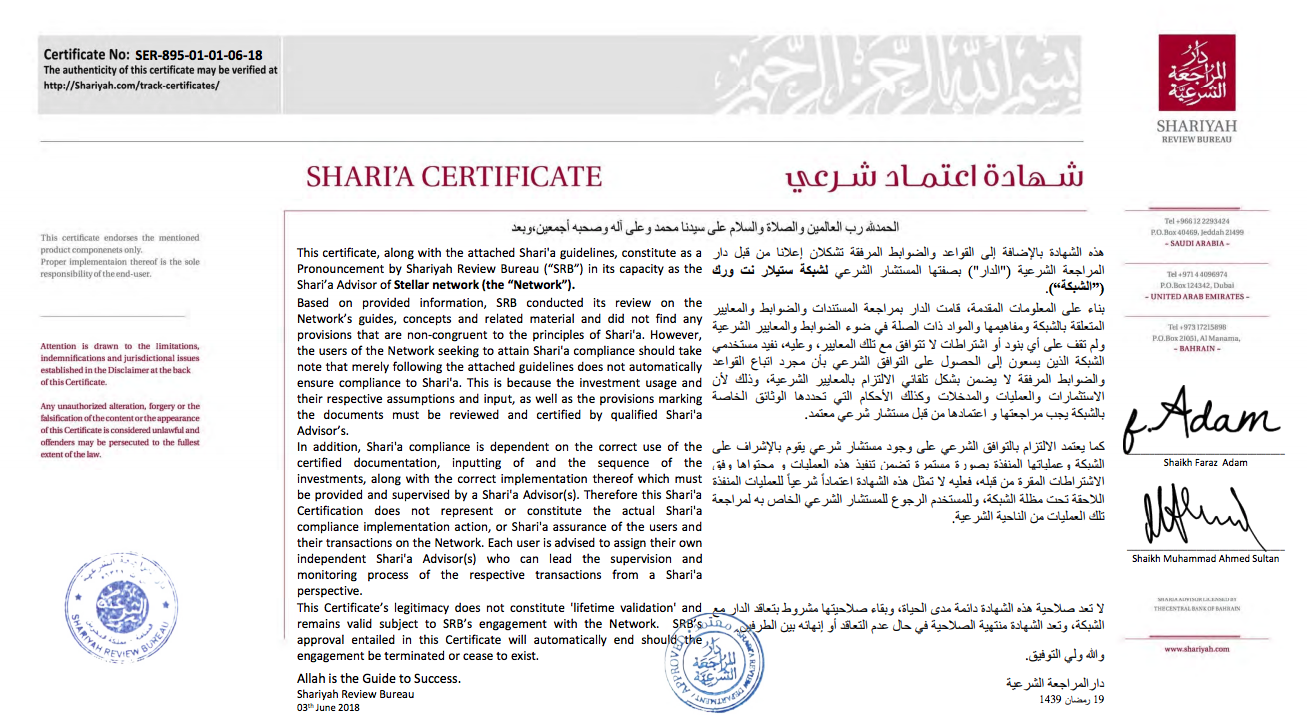 This marks the first time Sharia compliance has been granted to a blockchain based company and Stellar assumes the mantle. The statement from the Stellar team elaborates that the compliance certification extends to applications and usages of Stellar's token Lumens (XLM).
Effectively Sharia compliance will extend Stellar's reach into previously uncharted lands where Islamic financing principles rely on such certification; countries including Kuwait, Oman, Qatar and Saudi Arabia can now integrate stellar technology within their financial sectors.
For the most part the community has rallied to congratulate Stellar, however, there have been some outliers condemning the move.
You guys are doing a great job!!

— Crypto_trade (@shmalick11) July 17, 2018
Same here. What is this PC crap?

— Football Anarchy (@FutbalAnarchy) July 17, 2018
Amazing you call yourself an entrepreneur yet have such a small grasp on what Sharia compliance is, not to mention the significance of gaining it.

— George Naylor (@georgewnaylor) July 17, 2018
Despite the ignorance of some, this is a genuinely clever move from Stellar, further legitimizing cryptocurrency within the enormous Islamic community.
Back in April a study entitled: "Is Bitcoin Halal or Haram: A Shariah Analysis", looked into whether Bitcoin – and other cryptocurrencies - fitted into Islam's strict definitions of money. The study revealed that cryptocurrency was indeed "halal" or permissible under Sharia law.
Potentially this move from stellar, amongst other acceptances from within the Islamic community, can further open up the cryptocurrency market to investments from the 1.6 billion Muslims around the world.