FAWS - one of the most accessible crypto news aggregators
In the current bearish market, having the most important news about crypto is more crucial than ever for making sound investments. FAWS is a cryptocurrency news aggregator designed for investors to get access to everything they need to know, quickly and efficiently.
The main display of the FAWS site is a list of all the most recent news, organized from the latest story back through time. The clear layout and its handy features make the site really stand out from its competitors.
In a column on the left hand side of the news headlines, there is a tag to determine which specific cryptocurrency the story is related to, and users can mark them as read when they are done. A scrolling banner along the bottom of the screen shows the most recent market prices of the cryptos, so this crucial information is always available in real time.
Like with some other aggregator sites of this type, users can choose between a dark or a light theme, giving that extra level of customization that makes it feel like a personalized tool for investors, rather than just a general news site.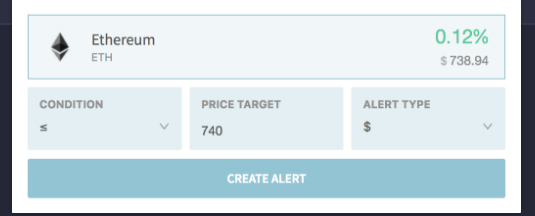 For people with specific interests in particular coins, watchlists can be set up to organize all the most up-to-date market info and news items about them. There is also an impressive alerts tool, available in a toolbar on the far left of the screen. This lets users create alerts for specific coins, getting immediate notification when certain conditions have been met, such as a particular price target. These alerts can be sent via SMS, email, or even to a user's desktop.
The extensive list of sources that FAWS uses to aggregate the crypto news is fully customizable, from the sources tab in the toolbar on the left. There are some 50+ news sites, as well as sources for official press releases and social media sites, all easy for users to include or exclude with a simple tickbox. As for the site's estimated coin prices, these are an average price of those taken from CoinMarketCap, Bitstamp, Gemini, Poloniex, Cryptopia, Bittrex, Bitfinex.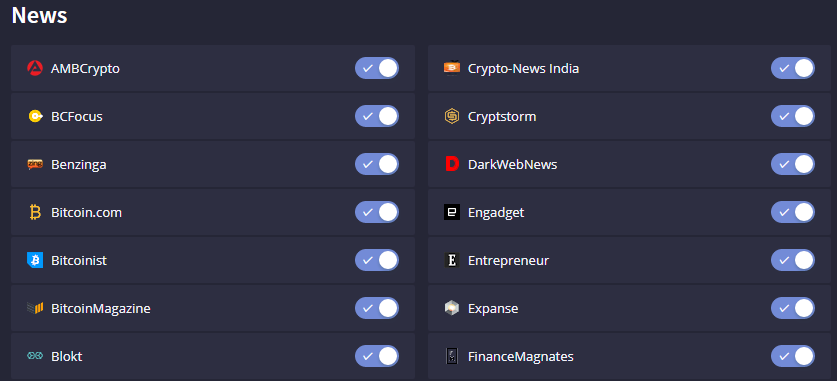 Overall, FAWS is one of the most accessible crypto news aggregators available. Newer investors in particular will find its clear layout, good design and useful features a simple and straightforward way for them to keep track of the crypto markets.