Bitcoin on the rise: $11 billion jump in market as investors are showing interest
Following five relatively quiet days, the cryptocurrency market is moving again. This time in the right direction, with close to $11 billion added to the total market cap since Monday 9AM UTC.
Bitcoin is leading all other coins the way with a jump from $6385 to $6615 in the last hours. Most projects in the top 10 are making significant gains today: Ethereum is up 6% to $473, with Bitcoin Cash, Litecoin and Stellar making similar gains. EOS and Cardano are up 9% and 8%.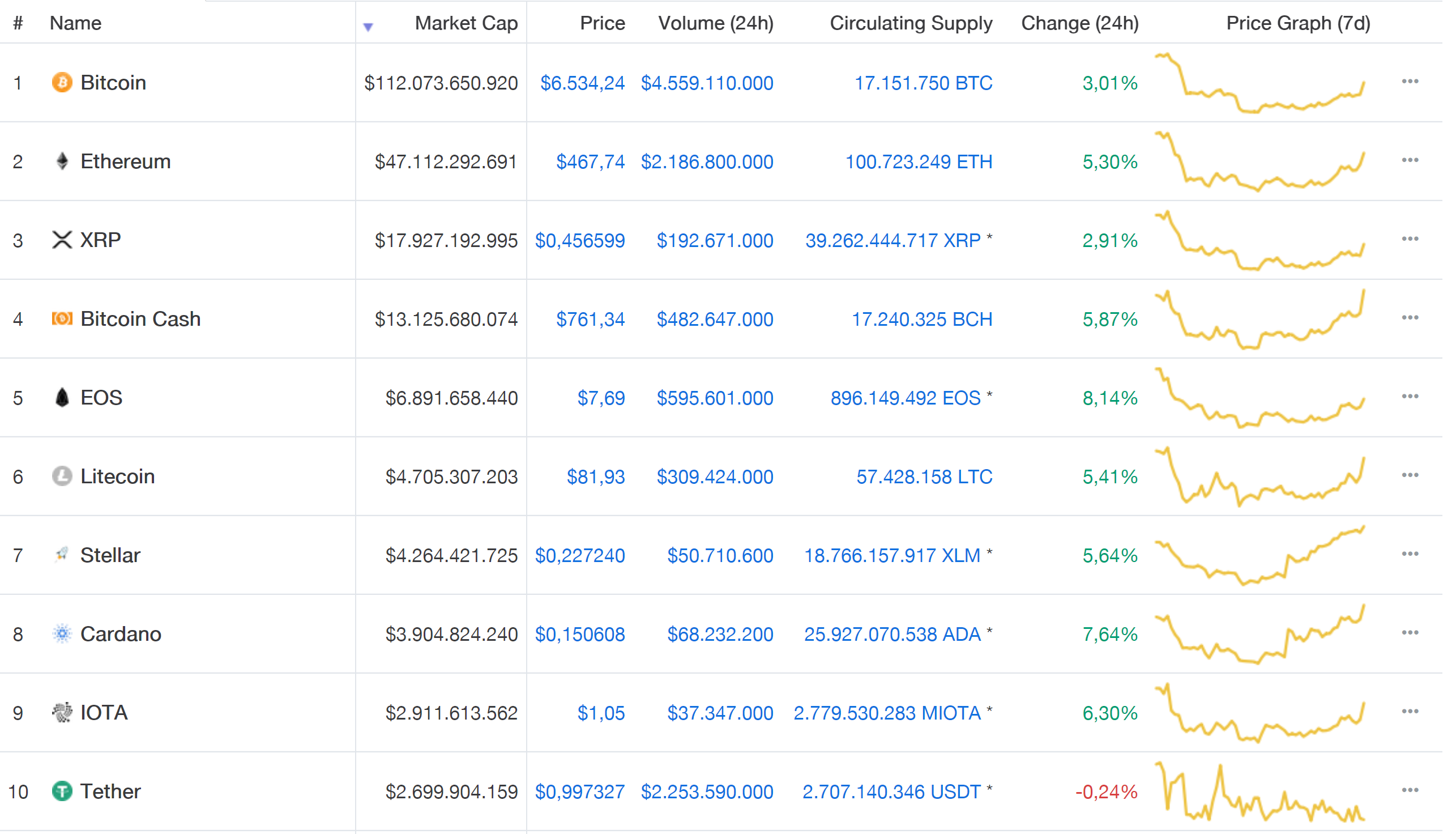 With all major coins in green, the total market cap is back over $260 billion. This same morning, it was still valued at $256 billion, now the total worth is over $267 billion.
According to an analysis of Bloomberg, the rise of Bitcoin is the result of big name investors taking an interest. The finance media outlet names two events: the largest asset manager BlackRock Inc. forming a team to look into cryptocurrency and blockchain, and billionaire investor Steven Cohen joining a crypto hedge fund.
Bloomberg reports that it's the first time Bitcoin (up over 4%) has gained at least 2% since in one day since July 2.
The biggest movers of the day are TenX (up 37%), MOAC (27%) and Kin (19%). Among the biggest losers in the top 100 is VeChain, down 5%.
Read more: What's happening to VeChain?