Prediction behind by 51%: Will John McAfee be forced to eat his... words?
Famed security magnate and crypto enthusiast, John McAfee hasn't been shy when it comes to making market predictions, However, his most infamous prophecy to date: Bitcoin to reach $1million by 2020, isn't quite on track...
The software creator made this prediction almost a year to the day, in a tweet:
if not, I will eat my dick on national television.

— John McAfee (@officialmcafee) July 17, 2017
McAfee then revised this monumentally bullish position:
When I predicted Bitcoin at $500,000 by the end of 2020, it used a model that predicted $5,000 at the end of 2017. BTC has accelerated much faster than my model assumptions. I now predict Bircoin at $1 million by the end of 2020. I will still eat my dick if wrong. pic.twitter.com/WVx3E71nyD

— John McAfee (@officialmcafee) November 29, 2017
Since that time McAfee has continued to make predictions, albeit irregular short-term ones; some of these have rung true, and some simply fallen to the wayside. Wherever you land on this divisive figure, it's undeniable that he has some influence on the market. The man himself calls this influence: The McAfee effect and charges a high price for its service.
However, even the 'McAfee effect' doesn't seem to have impacted Bitcoin. A clever tool created by one innovative Redditor going by the handle: raumi75, allows the infamous prediction to be tracked: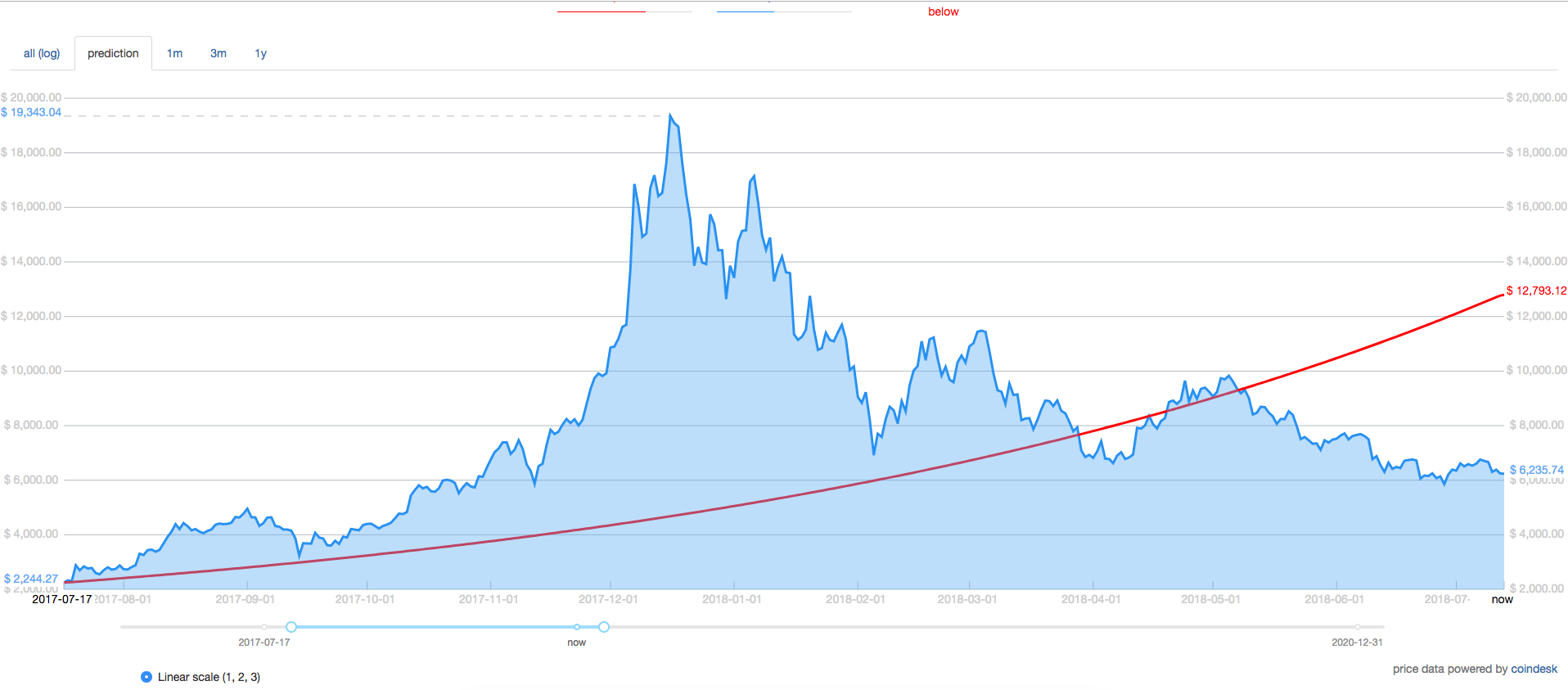 The red line indicates the amount of growth needed in order to reach the $1 million prediction in time for the 2020 deadline. The price dipped below that line for the first time in April, recovered slightly and dropped again thereafter.
According to the tracker, the prediction is 147 days behind and 51.3% below what it should be in order for the prediction to ring true in time.
Judging from the footnotes of the creator, Bitcoin needed at least 0.484095526 % per day (from the time of the prediction) in order to reach 1million by 2020-12-31.
Regardless of how intimdating the current distance from that parabolic curve may look, it's worth baring in mind that back in mid December at the high of Bitcoin's price growth the graph showed the prediction as 314% above and 269 days ahead of what was expected at that time. The point being, in this space, anything could happen...