Polymath's bug bounty underway, offers up to 8 ETH per bug
According to a Medium post, Polymath is offering up some big rewards in a bug bounty for those who detect vulnerabilities with Polymath's blockchain network.
The company is offering up to 8 ETH per bug, which is worth $3511 (USD). The blockchain just having released Toro 1.2.0 to their network is looking to the community to help them improve their network by offering rewards related to this specific release.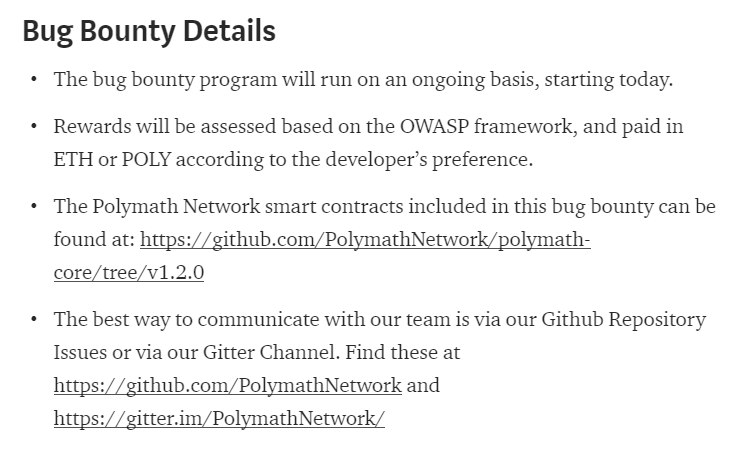 Although Polymath encourages people to find vulnerabilities in their network, the bug bonus will only be paid out for those related to Toro 1.2.0.
There is different level of rewards to be gained by reporting specific bugs. Critical severity bugs are worth 8 ETH, high severity are worth 5 ETH, Medium is worth 3 and low is worth 1. For a full explanation see below;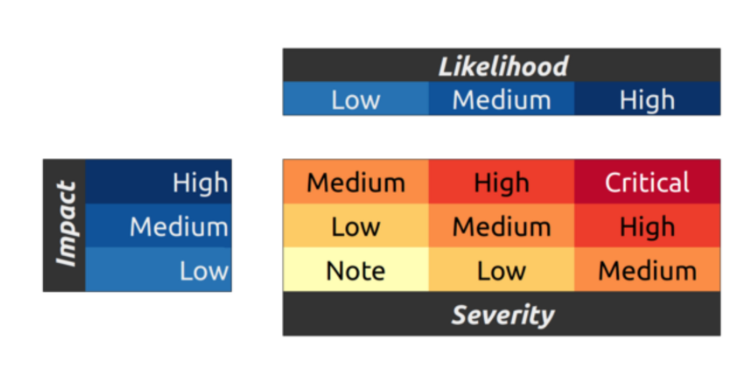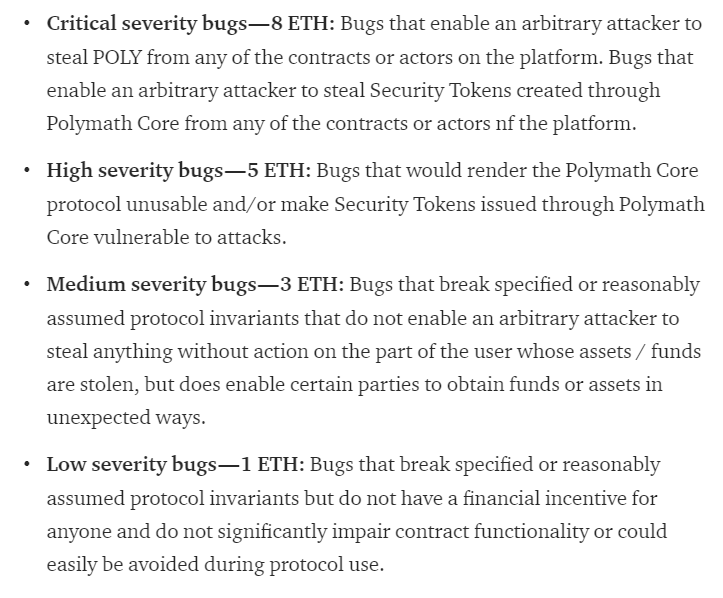 This is important as it gives the community the opportunity to review the blockchain's code in preparation for its Mainnet release that has yet to be announced.
Polymath or POLY is worth $0.34 (USD) per token, according to CoinMarketCap.
For more information on how to take part in this bounty activity or how to submit a bug, click here.